Trench drains are an essential part of many drainage systems, yet the grate covering these drains can be just as important. Decorative trench grates are an aesthetic flourish that incorporates a drain into the rest of the landscape. However, they are also utilitarian, as they cover a drain while still allowing water to pass through. It is important to understand the different types and options available to make the most of a decorative trench grate.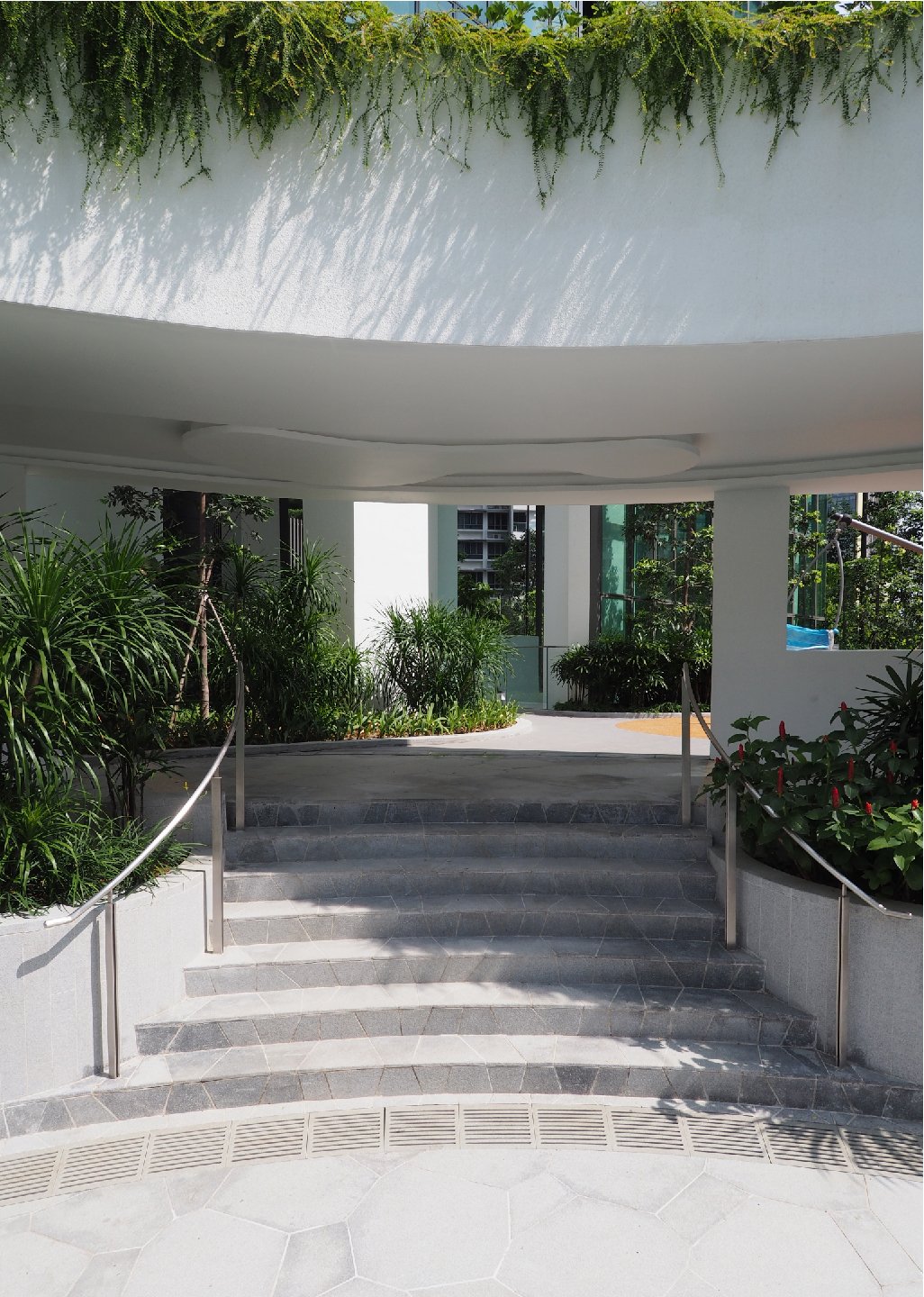 Choosing the correct type of decorative trench grate is crucial to creating a pleasing aesthetic and effective drainage system.
Materials for decorative trench grates
Decorative trench grates can be categorized by their material. Although there are now many materials that can be used for creating the grates, the most common are cast iron, plastic, and reinforced stone.
Cast iron is a traditional material in creating grates, especially in municipalities. It is relatively inexpensive and long-lasting. However, it does have some downsides as well. Cast iron grates are very heavy and therefore, more challenging to install than other materials. The material is prone to corrosion and rust. Besides, cast iron conducts heat, quickly increasing both the grate and the surrounding areas' temperature.
Plastic trench grates are lightweight and easy to install. They also tend to be an inexpensive option. However, they do not last as long as other materials. They can crack during freeze/thaw cycles, leading to irreparable damage.
Reinforced stone trench grates are a great option because they are durable and elegant looking. They are not prone to cracking and do not heat up as much during warm weather. Also, they are rust and corrosion resistant and slip-resistant. The natural stone polymers within the material mean they are perfect for creating a beautiful looking drain grate.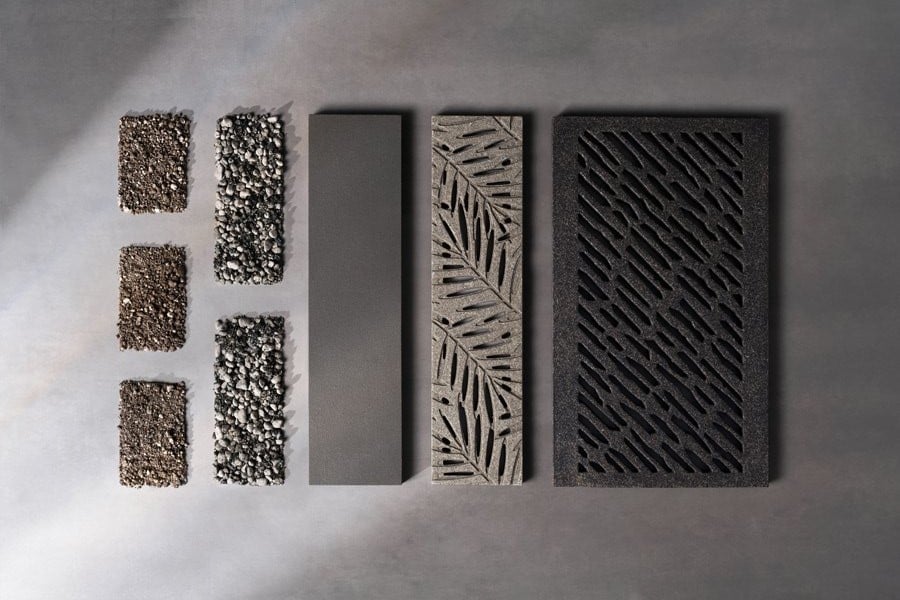 Reinforced stone grates are made from natural stone polymers, creating a beautiful finish for decorative trench grates.
Decorative trench drain grates for the home
As mentioned above, considering the implementation of decorative trench drain grates is critical when incorporating them into a home landscape. Modern trench drain grates can punch up a location, while still managing to serve a practical purpose.
Visual customization offers a way to smoothly bring a trench grate into a landscape from a design aspect. The grate's colour and the design on the drainage slots can be customized to suit the area better. This can help homeowners match the trench grates with other grates, creating a seamless transition throughout the landscape. A specifically chosen decorative trench grate can be vital in tying together an entire system.
From a practical aspect, there are also features to consider. Homeowners will be concerned about their drains' effectiveness, as they are relying on them to remove water from their yard or driveway. A high-performance slot design may be a better option for areas facing increased water pooling. Similarly, well-chosen slot designs may make maintenance less of a problem, as they can prevent leaves and other debris from clogging up the drain. Either way, drain grates can serve their practical purpose while still looking good.
Decorative grates for commercial use
Utilising decorative trench grates in a commercial setting calls into question all of the considerations that a home setting does while also raising some additional concerns. Commercial settings require one to consider the overall theme of their landscape while also thinking about what or who will be traveling over the drain.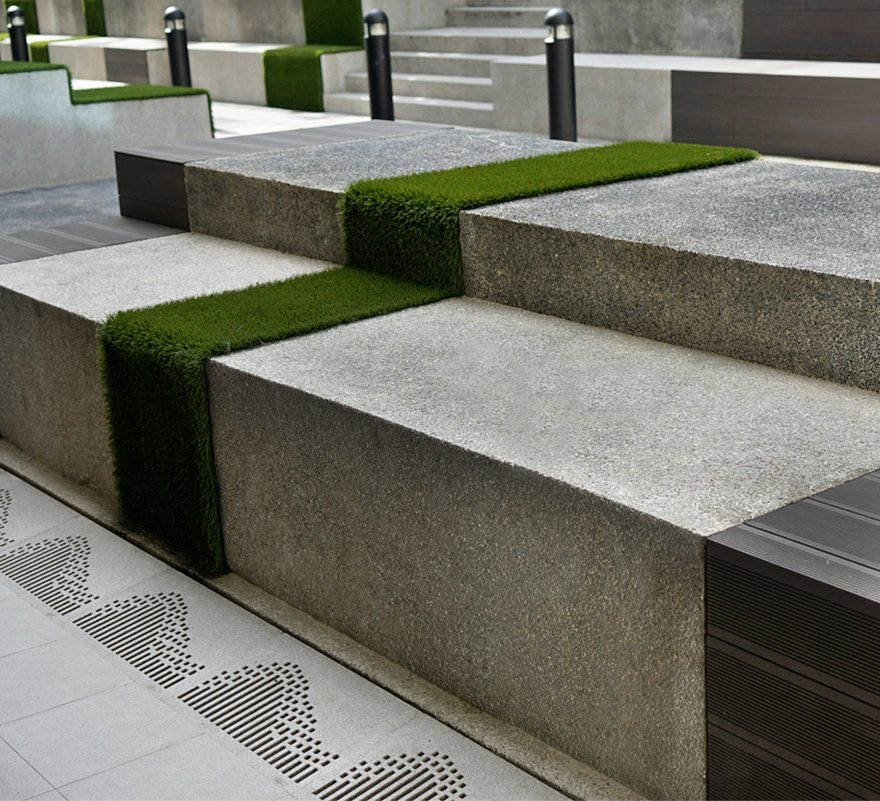 Decorative trench grates can add sophisticated style while solving practical needs in commercial areas.
When considering the overall look of a landscape, commercial settings may feature a specific theme. This can make some materials, like plastic, feel out of place while allowing other types of material, like reinforced stone, to fit in even better.
Additional concerns may also be raised when considering what or who will be traveling over the drain. Many commercial environments will see heavier vehicles pass over their trench grates. The grate needs to have a load rating that will withstand these vehicles.
Commercial environments will typically see more foot traffic which can affect the slot design of the grates. Many cities require businesses to comply with ADA regulations; ADA compliant grates have ½ inch or fewer openings perpendicular to the direction of travel.
Incorporation with other decorative grates
Some landscapes may also need to use other drains or grates, such as tree grates, pool drains, or sump covers. It is essential to consider how all of these will work together throughout the landscape.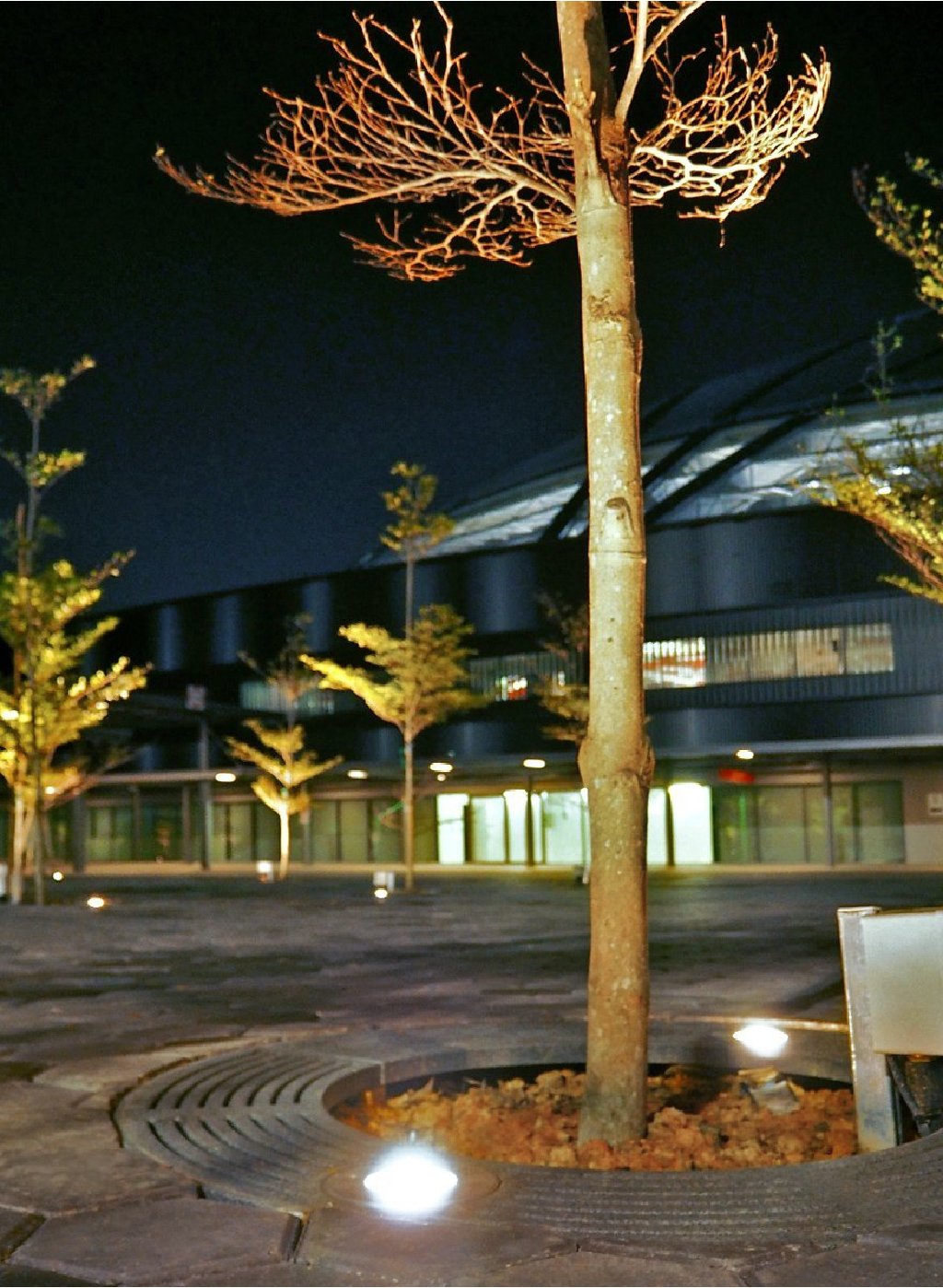 Trench grates can be created in a style that complements other grates in the landscape, including tree grates.
Fortunately, the customization options available on Jonite's reinforced stone trench grates are also available on other decorative grates. It is possible to match the color and slot design between all of the grates, ensuring a seamless transition throughout the landscape.
Final thoughts
Choosing an appropriate decorative trench drain grate means considering the benefits of different types of grates. Be sure to select a material and customization options that will lead to your landscape's best experience and aesthetic design.