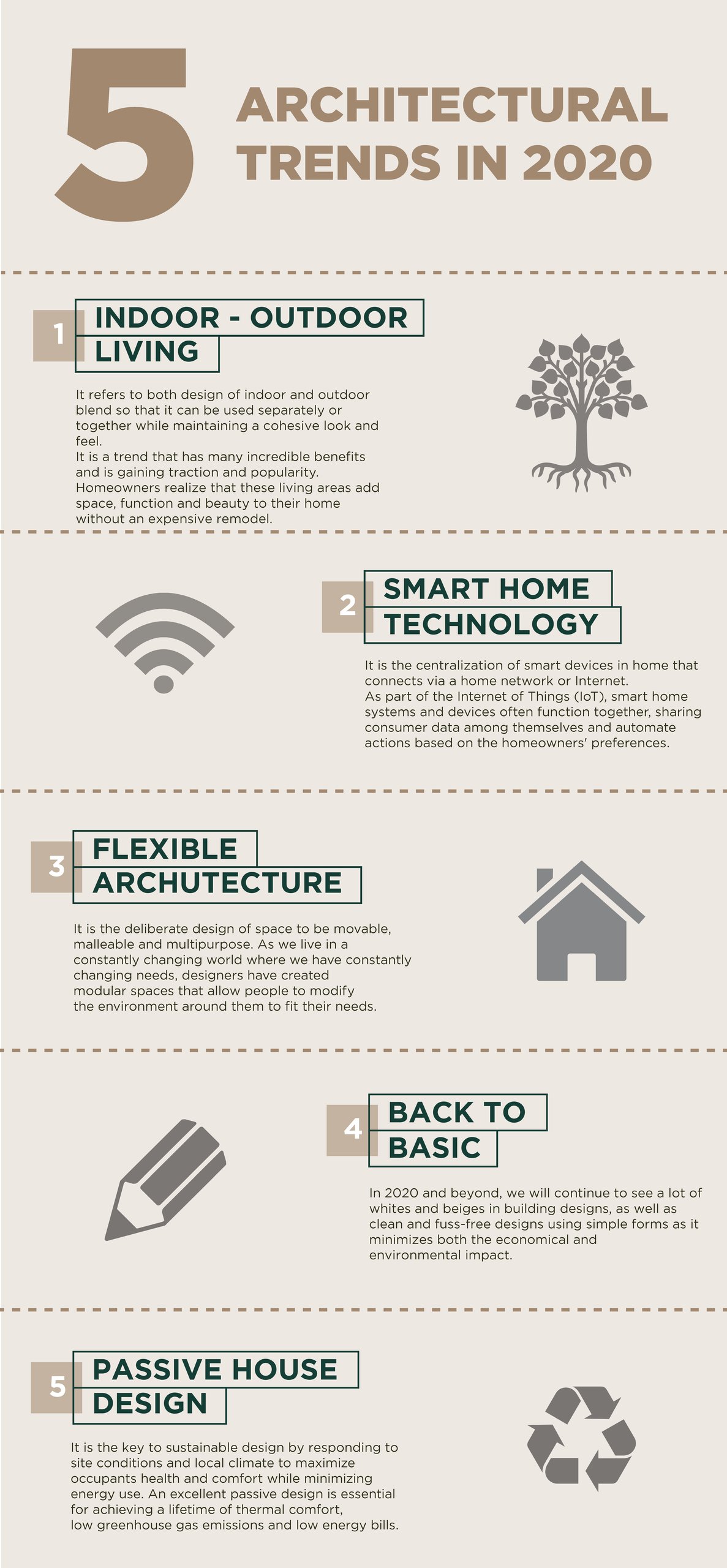 1. INDOOR-OUTDOOR LIVING
What is an indoor/outdoor living space, and how do you create this in your home? In most cases, it is the design of indoor and outdoor blend so that both areas can be used either separately or combined while maintaining a cohesive look and ambience.
Indoor-Outdoor living is a trend that has many incredible benefits and is gaining traction and popularity. Homeowners realize that these living areas add space, function and beauty to their home without an expensive remodel. These living areas include an outdoor kitchen, rooftop, and an outdoor/indoor bathroom. They are a great way to expand the living space without renovating the entire house. Due to their versatility as multi-use spaces, homeowners can easily entertain and enjoy the indoors and outdoors without feeling constrained.
Outdoor living space always has the potential to blend seamlessly with the home. It offers a seamless transition between the two by adding details like sliding glass doors that can bring in natural light that is good for health. Being outdoors also helps to reduce stress.
Indoor/outdoor living spaces is a great alternative for staycations. Without spending a ton of money to have a vacation, especially in the current pandemic, indoor/outdoor living spaces can give personal breaks within your backyard. Having such a luxury is a great feature when you don't have the time for a full vacation. By doing that, utilizing rooftop space is a great idea for homes built on a smaller footprint, water or just situated on uneven land that may be too costly to construct on. However, even if the backyard is large enough to accommodate the needs, most people are choosing to utilize their roofs because it's an added luxury. People are upgrading the space through installing hot tubs and even pools where the whole family can enjoy and relax in.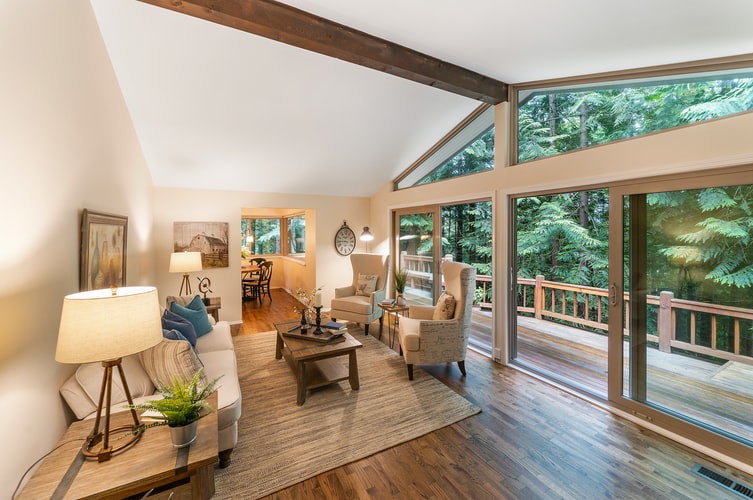 A seamless blend of the interior design and its surroundings.
2. SMART HOME TECHNOLOGY
Be it you are an early adopter of smart technology or believe it could invite a host of new problems into our homes, one thing inevitable is that smart technology and home automation are coming for us all.
What is Smart Home Technology? In short, smart home technology is the centralization of smart devices in the home that connect via a home network or internet. As part of the Internet of Things (IoT), smart home systems and devices often function together, sharing consumer data among themselves and automate actions based on the homeowners' preferences.
Appliances like fridges, washing machines, security and home entertainment systems are systems unified to all your smart devices, allowing one-way access to everything through smart home technology. It is often controlled by a home application on a smart devices.
One way in which how smart home technology improves architecture is through the addition of the smart switchable glass. Privacy concerns around architecture that rely heavily on glass would soon disappear thanks to smart glass. The glass facades switches from transparent to translucent or opaque at the touch of a button or voice command. This would make large expanses of glazing much more popular for all sorts of applications, allowing for a lot more natural daylight, enjoyment of landscape views and a stronger sense of connection to the outdoors.
Of course, a common perception is that smart technology is making people lazier. As we live in a world that has prioritized the young and able-bodied at the expense of everyone else, assuming most people can easily do basic tasks like climbing the stairs and switching on lights.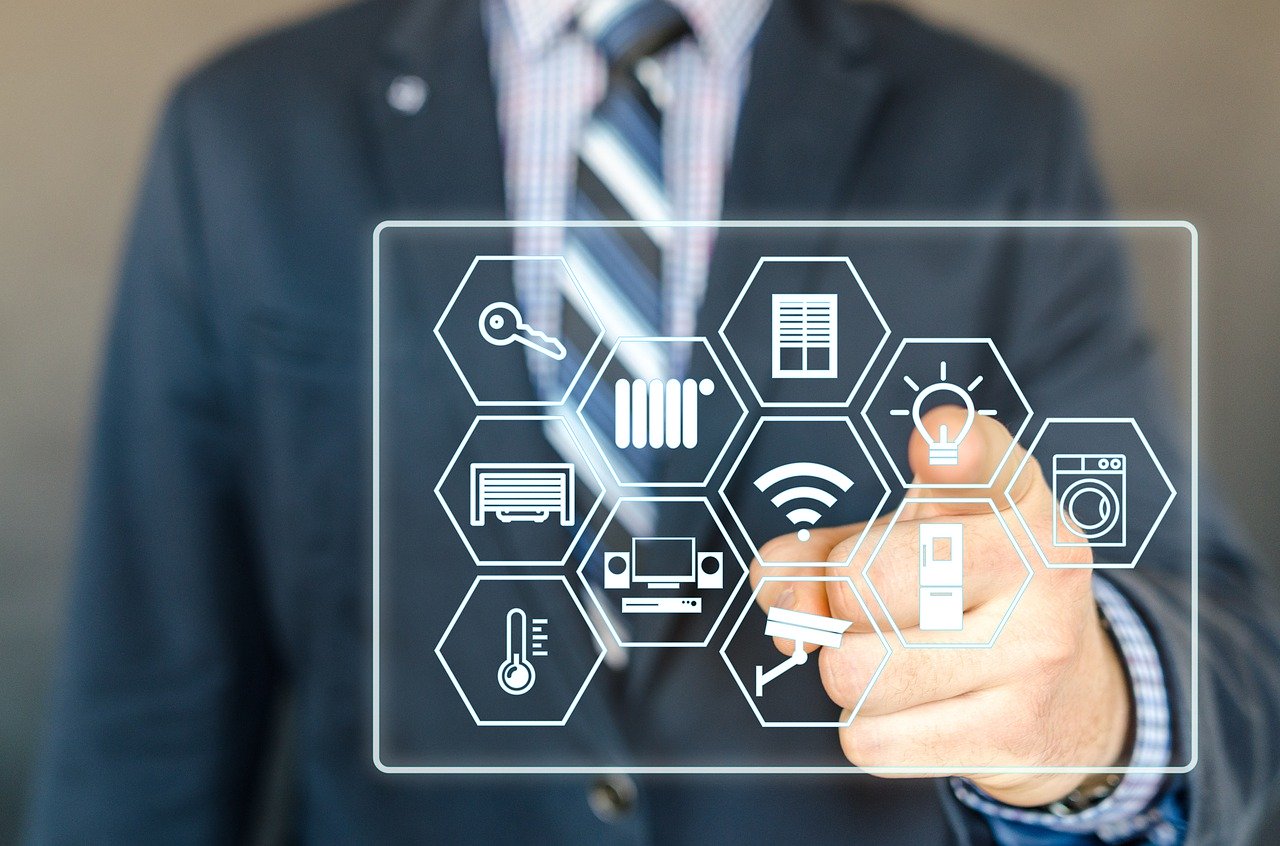 The future in your hands.
3. FLEXIBLE ARCHITECTURE
The term "flexible architecture" was popularized in the book Flexible: Architecture that Responds to Change by Robert Kronenburg.
What is Flexible Architecture? Flexible architecture is the deliberate design of space to be movable, malleable and multipurpose. As we live in a constantly developing world, we have constantly changing needs. Thus, designers have created modular spaces that allow people to modify the environment around them to fit their needs. For office spaces, modular furniture will enable workers to reconfigure the space they need on a whim ultimately. This is inspired by Hong Kong apartments that are extremely small, featuring many multipurpose elements to accommodate the little available space they have. Most of the furniture these offices have features storage capabilities, movable shelves, and fold-down desks to further enhance the flexible office design.
The main benefit of flexible architecture is the ability to keep the built environment relevant and useful as time passes. Requirements can change drastically, even in a span of less than a decade. This may result in periodic building renovations or refurbishments. This is solved by conceptualizing how a building or space can be designed with adaptability, putting focus in the long run by considering a possible change in consumer needs. For example, in Matsumoto Performing Arts Centre, Japan, one of its largest theatre features a raiseable ceiling that can change the space's acoustics or by lowering the roof for a more intimate performance. The multipurpose design was another crucial aspect of the centre. It allows occupants to rearrange and split up space as desired, and the open design ensures that the entire campus promotes multiple usage instead of being designed as one sizeable static building. The building was designed to be modular in almost every aspect so that it can maximize the usage of space. Such great flexible architecture reduces the need for future redesigns and renovation.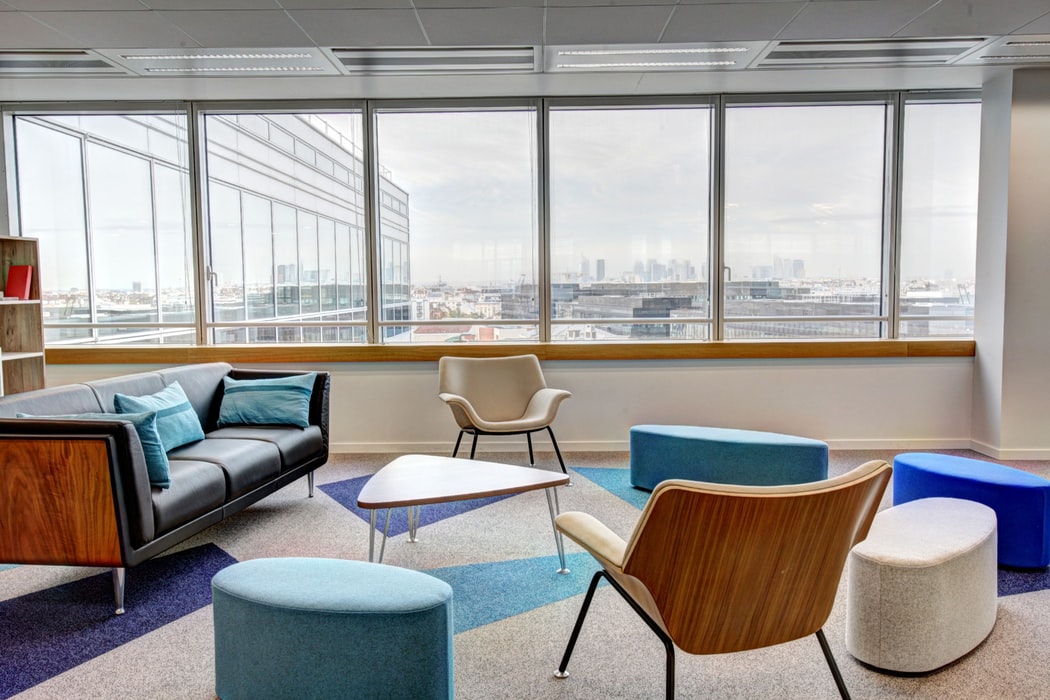 A modular office layout for workers to move and mingle freely.
4. BACK TO BASICS
In 2020 and beyond, we will continue seeing a lot of whites and beiges in building designs, as well as clean and fuss-free designs using simple forms as it minimizes both the economical and environmental impact. Materials used for back to basic design such as unpainted plaster, cement paints and rolls (with original cement colour) reduces the high maintenance cost of the building.
White, pure and neutral, is the maximum representation of the premise 'less is more'. White as a colour, is able to highlight geometry with simplicity and purity that is a symbol of minimalism, monochromatic colour par excellence and enhancer of pure materials. One example is the minimalist housing in Fukuoka, Japan, by the Japanese architects Urban Fourth. It is a residential project that responds to its environment, respecting the local context and the existing cultural identity. This house, organized around a central courtyard, is filled with trees, plants and outdoor living, functioning as a three-story residence that connects exterior and interior. White and life premises of this residential project volumes, square and rectangular openings of controlled nature.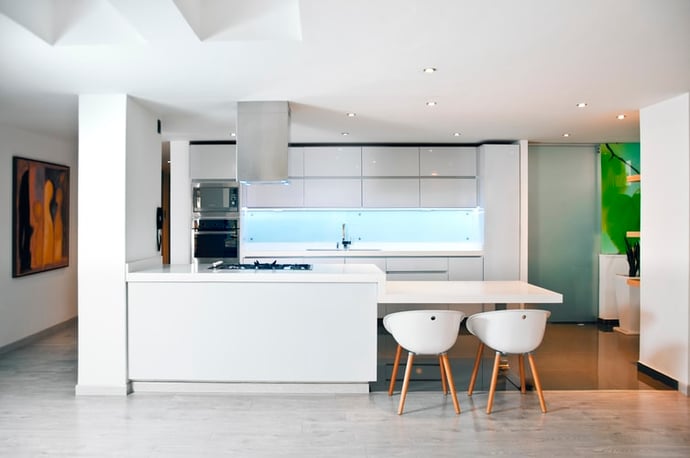 A minimal interior design often uses a mixture of concrete, white, black and wood.
5. PASSIVE HOUSE DESIGN
Passive design is key to sustainable design by responding to site conditions and local climate to maximize occupants health and comfort while minimizing energy use. This is achieved by using natural, renewable sources of energy such as wind and sunlight to provide household heating, cooling, ventilation and lighting, thereby reducing or removing the need for electrical heating or cooling. Passive design can reduce temperature fluctuations, improve indoor air quality and make a home more enjoyable to live in.
The best and most economical time to start on good passive design in a home is during the initial phases of design. Progressive renovations to an existing home can also offer a low-cost opportunity to upgrade thermal comfort. Even small upgrades can deliver significant improvements over time. An excellent passive design is essential for achieving a lifetime of thermal comfort, low greenhouse gas emissions and low energy bills.
Passive solar heating and passive cooling is the least expensive way to heat and cool your home. Design for passive solar heating keeps out heat from the sun during summer and lets in heat from the sun during winter while ensuring that the building envelope retains the heat during winter and allows any built-up heat to escape during summer. Thermal mass, orientation, sealing, and other elements all contribute to the design of a house that benefits from passive solar heating. Design for passive cooling techniques needs to cool both the house and the occupants in it. Passive cooling can also be applied to new homes as well as renovations, across a range of climate zones.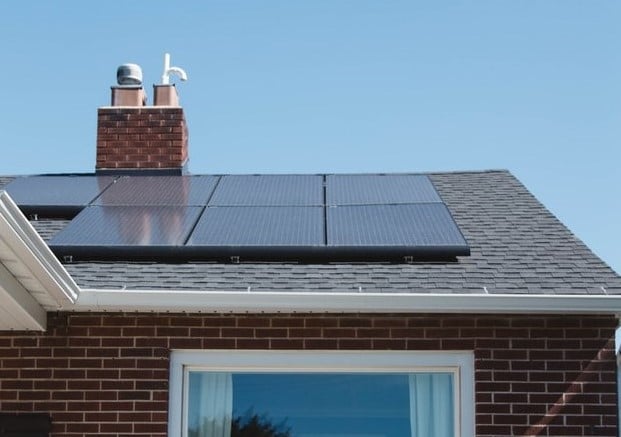 Solar panels placed on the roof providing power to the house.