A common occurrence in today's constantly busy and fast-moving society is the desire to move homes but finding oneself overwhelmed by the hassle of building a new house. Prefabricated or Modular architecture might be for you! The 'prefab' route has many benefits, including saving time, money, and energy consumption. Prefabricated homes are constructed in sections or modules in a factory, sometimes even by robots, and pieced together on site. This eliminates many potential delays in conventional construction, such as weather conditions, poor site conditions, and building restrictions.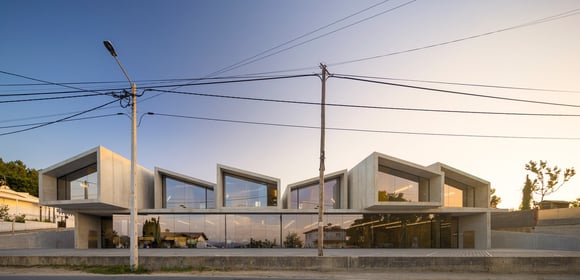 Vale De Cambra by SUMMARY | Photo by Fernando Guerra
Hence, prefabricated homes take roughly half the time to be ready for move-in compared to traditional construction. But if this approach has so many advantages, why does such a small minority take this route? Find out more about the benefits and evolution of these pre-built homes.
Advantages of Prefabricated Solutions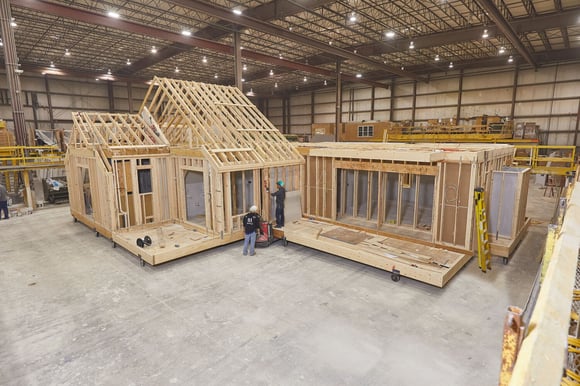 Custom Design Modular Homes | Image from Signature Building Systems

The biggest advantage prefab homes have is faster construction time. There is a misconception that prefabs are mobile homes, which is not true. Like a regular home, prefabs are placed on a foundation and assembled after being transported to the site, leading to the alternate name 'modular' homes. This means prefabs are more durable than traditional homes, as they have to be constructed sturdily enough to withstand the transportation process in large parts.

Another benefit of prefab homes is their exceptional energy efficiency. Gauging materials necessary for manufacturing is much easier with prefab homes; thus, lesser materials are wasted.

Pollution mitigation is also more manageable in a factory than construction on the site itself. As a bonus, modular homes are often constructed more tightly, helping to save on cooling or heating costs and even have better protection against natural disasters.

Beyond single-story dwellings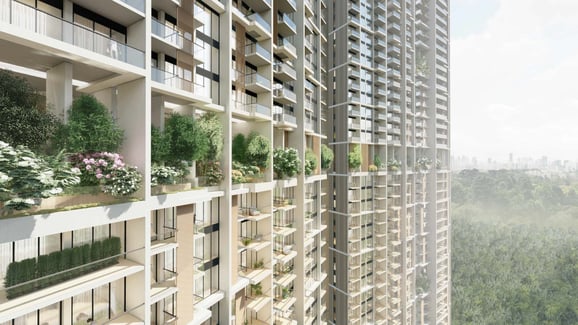 Avenue South Residences project in Singapore, scheduled for completion in 2026 |
Image courtesy of ADDP Architects
While prefab homes have many parallels to tiny homes, they are not restricted to small or single-story homes. ADDP Architects unveiled the Avenue South Residences Project in Singapore, two 56-story towers, a futuristic and ecologically conscious modern housing estate. It boasts the most advanced approach to sustainable Prefabricated Prefinished Volumetric Construction (PPVC). With 80% of construction being done off-site, leaving stacking and joining on the construction field.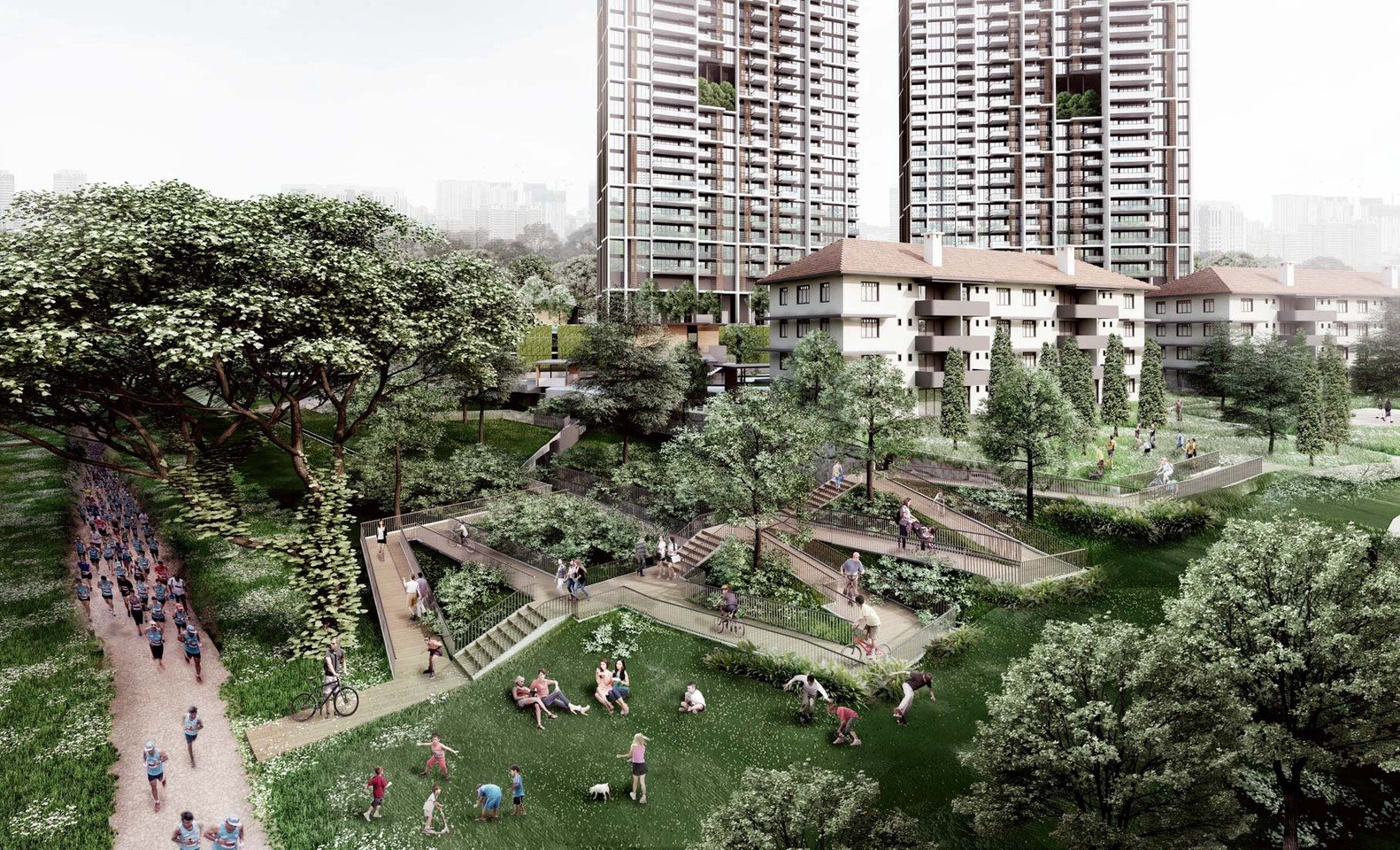 Backdrop of the four-story conserved blocks | Image courtesy of ADDP Architects

The towers will be situated amongst five historically preserved buildings in the area, which also happens to be a verdant spectacle. The residence creates an oasis-like surrounding of preserved natural landscapes and vegetation. The high-rise's simple yet sharp characteristics blend harmoniously with nature through deep pockets of sky terraces, which breaks down the towering appearance by grounding itself back to nature.
Potential in Additional Dwelling Units (ADUs)

Home Office Pods AAND Sayana by Aaken Responsible Architecture, Bandung, Indonesia

ADUs are additional living areas independent of their primary dwelling unit. Although small, they have all essential living spaces, including a bedroom, bathroom, kitchen and living area. Some common ways to utilize one is by renting it out or having extended family members live nearby while maintaining privacy between the two homes.

In response to the Covid-19 pandemic, Aaken Responsible Architecture innovated a beautiful modular home office that can be easily set up in just three weeks. Primarily used as a meeting room, the space is highly adaptable depending on users' needs and activities.

Purposefully constructed without using any heavy tools, the unit can be set up even in narrow alleys of the city centre or even on a remote island of Indonesia. Furthermore, the energy is supplied by an on-grid solar panel system, contributing to the office power in the event of excess solar energy. All electronics are controlled via a mobile app, making future unit occupants conscious of energy consumption too.
So how is Prefab still the Minority in Home Construction?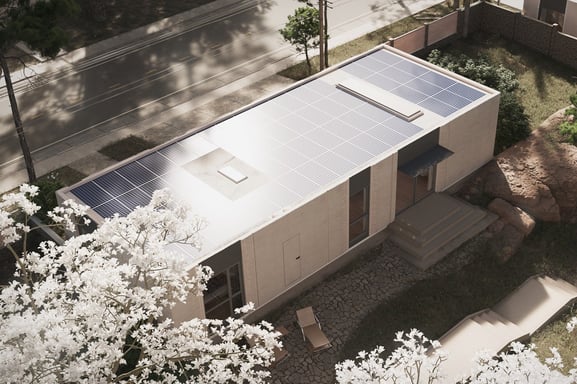 The Mighty House is a prefabricated, 3D-printed housing unit that startup Mighty Buildings says can be built in less than a week | Image by Mighty Buildings

So why is prefabricated architecture not the default mode of home construction yet? Well, the construction industry has been slow to embrace it. Like many other industries, it is a litigious one. Simply put, the industry likes to do things how they have been for years.

Nevertheless, prefab projects are being developed and prototyped daily. Whether it is to reduce waste, attempt a unique modular design, or say your home was built by robots, the prefab industry is here to stay. But it is uncertain when, if ever, it will be adopted as the popular way to go for home construction.