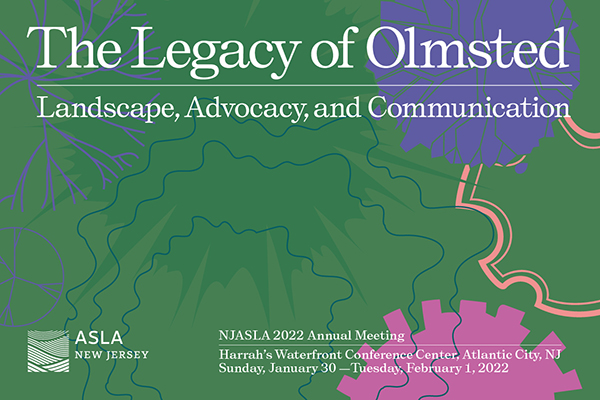 The New Jersey Chapter of the American Society of Landscape Architects is pleased to invite you to take part in our 2022 Annual Design Awards, to be held 30th January - 1st Feburary, 2022 at Harrah's Waterfront Conference Center, Atlantic City, NJ.
The awards program helps broaden professional boundaries, increase public awareness of the role of landscape architects, raise the standards of the discipline and bring recognition to organizations and individuals who demonstrate superior skill in the practice and/or study of landscape architecture.
The event offers a three-day programme of over 25 themes, concurrent sessions, networking events, and an EXPO trade show programming – it is the unofficial kickoff to the ASLA regional calendar.
Venue
Harrah's Waterfront Conference Center, Atlantic City, New Jersey
Date
Sunday, 30th January - Tuesday, 1st Feburary
NJASLA Website