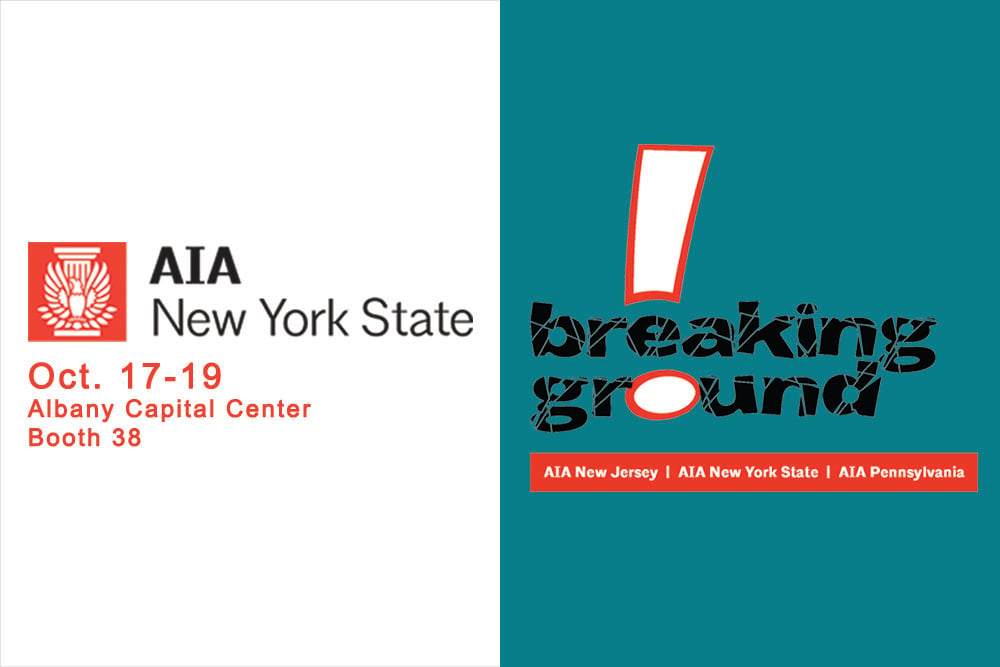 Over 13,000 member from 3 AIA States
For three days only, join us as AIA brings together architects, design professionals, and industry experts from New Jersey, New York, and Pennsylvania under one roof. Along with more than 13,000 members from AIA New Jersey, AIA New York State and AIA Pennsylvania.
In the theme of "Breaking Ground," the conference and expo emphasise the sharing of ideas and technologies that are redefining our profession and industry. With a plethora of continuing education seminars, networking sessions, local tours of historic Albany and the 2019 Tri-State Design Awards presentation, there are lots to look forward to in the three days.
In partnership with John Rocco Sales, Jonite's products will be exhibited under their booth, together with many other manufacturers and products in the expo
*Pre-conference events are scheduled for Wednesday, October 16 in addition to the three-day conference from Thursday, October 17 – Saturday, October 19
Venue
Albany Capital Center
55 Eagle St
Albany, NY 12207, United States
EXPO Dates & Hours
October 17th - 18th (Thurs. - Fri.)
Thursday, 7 pm (Expo Opening Reception)
Friday, 9.30am-3pm
Booth Details
John Rocco Sales Booth, Booth No. 38
AIA Tri-State Conference 2019 Event Website
AIA New York State Website