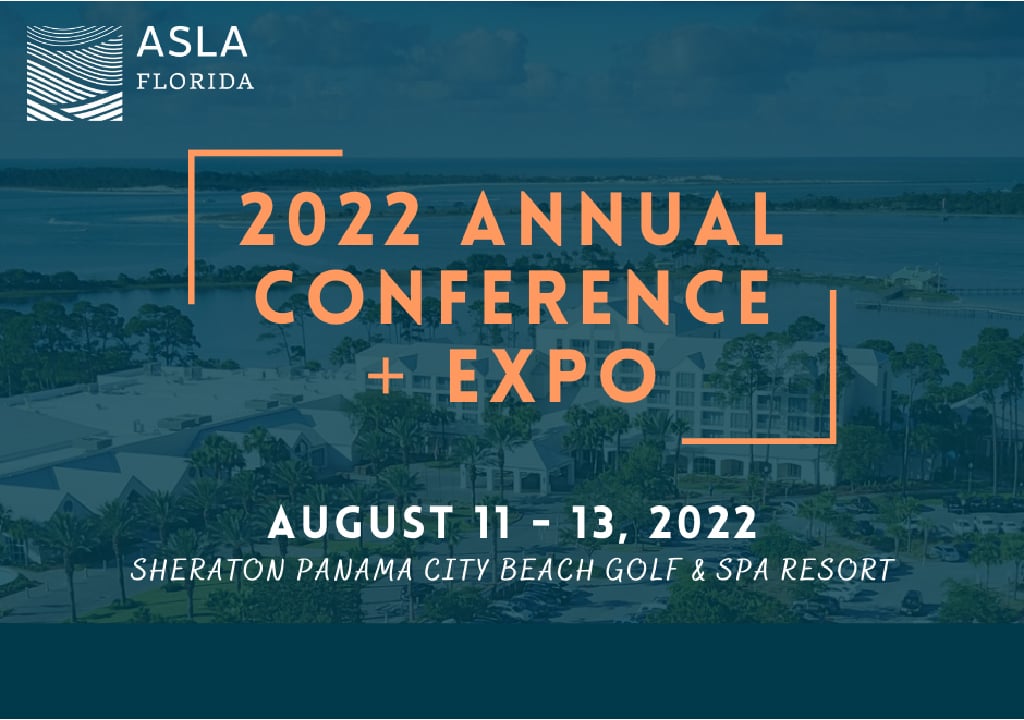 The Florida Chapter of the American Society of Landscape Architects is pleased to invite you to take part in our 2022 Annual Conference, to be held 11th August - 13th August, 2022 at Sheraton Panama City Beach Golf & Spa Resort.
The conference theme is "Coast to Coast", covering the range of challenges faced by the state of Florida and our profession over recent years and into the future. We have been challenged to respond to everything from climate change, social & economic issues, rising sea levels, resiliency and rebuilding through increasing storm impacts, master planning for rapid population growth, and environmental disasters from industrial development. Located in the panhandle for 2022, we have an opportunity to look at the impacts from Hurricane Michael and the response in the aftermath first-hand, the rapid redevelopment and growth occurring in the panhandle and how other areas of Florida have responded to their coastal impacts.
Jonite will be showcasing its unique range of streetscape products, including trench grates and pool grates.
Venue
Sheraton Panama City Beach Golf & Spa Resort
Date
Thursday, 11th August - Saturday 13th August
Booth Details
B38
ASLA Florida Website