Media architecture combines the dynamism of digital installation through artistic audiovisual effects with the static properties of architecture. This fusion encourages new ways for people to connect with their surroundings. However, digital installations need to be considered with the physical space in mind to create a meaningful spatial experience for people. One that is not only well designed but also purposeful.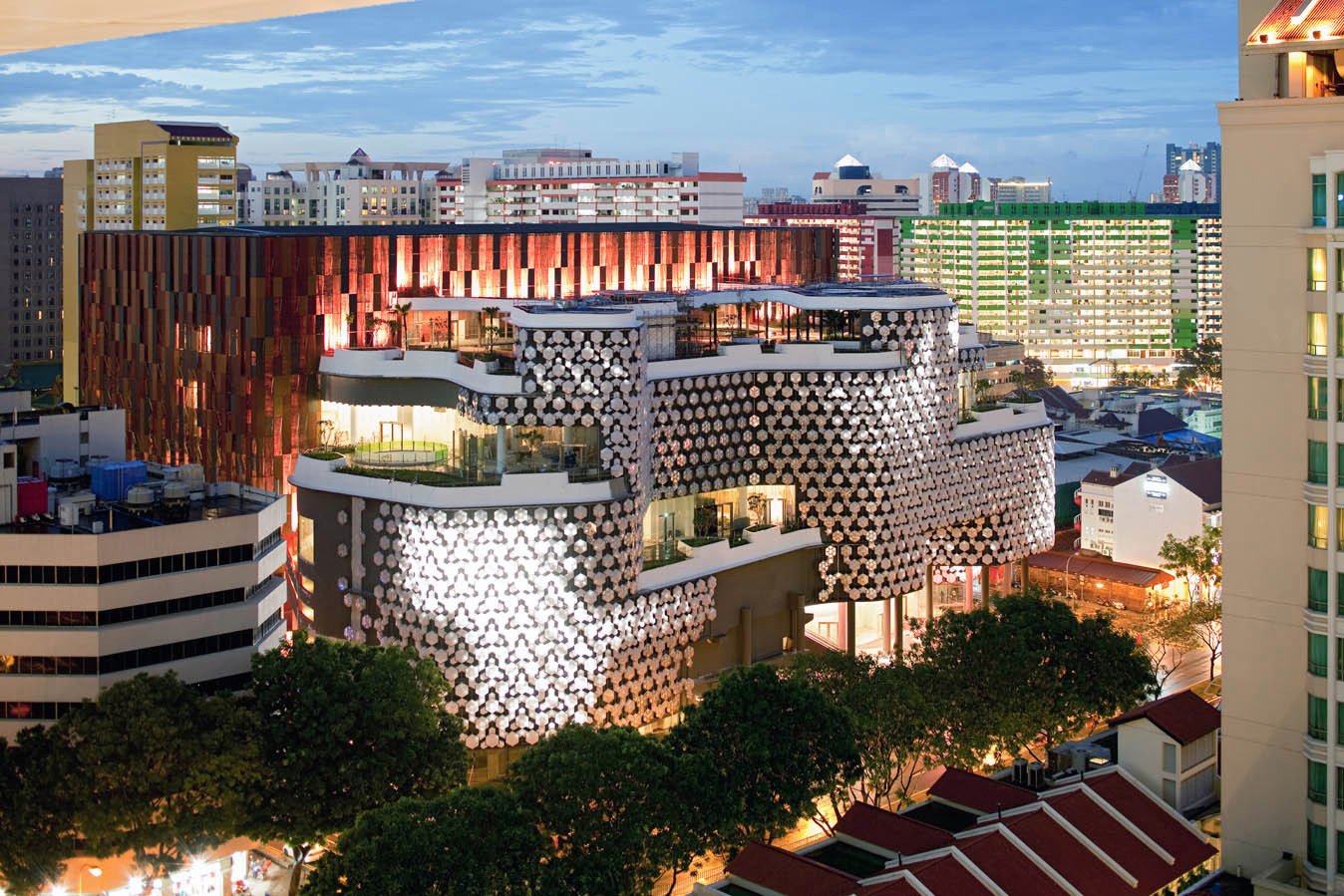 lluma/WOHA image | @Tim Griffith

Explore the various ways architects have capitalized on the potential of digital installations to gift static architecture with a new life. Each with a unique, comprehensive design intent that is much more than merely installing a large television display onto buildings.

Seize the day! (or night)

Galleria in Gwanggyo, South Korea | @Hanwha Galleria
The sixth branch of Galleria, South Korea's first and major upscale department store franchise founded in the 1970s. This almost magical-looking building appears like a sculptured stone emerging from the ground.

Illuminated in the night is the 'skybridge' constructed of glass and metal finishes to create a beautiful mosaic contrasting the natural façade of the stone, peering out of the stone like a rare gem. During the day, natural sunlight peers through, showcasing to passersby the unique shopping culture of the Galleria.

The interior boasts a prestigious atmosphere, perfectly blending the natural tones with the modern architecture, all while avoiding being overbearing.
Back to Billboards?

Nike debuts 3D billboard in Shinjuku in the run-up to Air Max Day |
3D billboards are not new but still far from common. They are sure to catch pedestrians' attention by leveraging the size of buildings and certain angles to form illusions.
Many videos of these billboards have been circulating online with millions of views, it might soon be a standard media architecture installation in more metropolitan cities. It works using 3D technology to make hyper-realistic video advertisements in tandem with the charm of the novelty of traditional billboard-style marketing.
Cultural contribution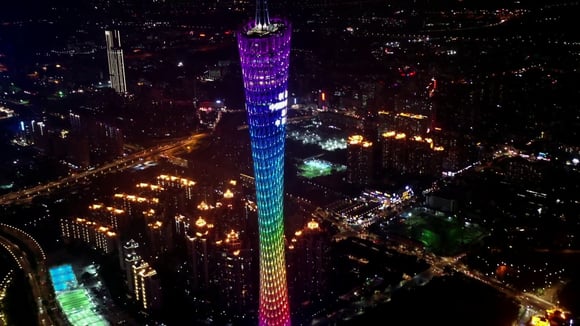 Canton Tower, Guangzhou | @DroneChina
In thriving property markets such as China, South Korea, and Australia, developers recognize the value of media architecture. Architects are capitalizing on digital installations' ability to adapt and respond. As such, building facades have turned into lighting interfaces.

The Canton Tower is one such example, towering 600 meters tall, and comprised of numerous smaller buildings throughout the structure. Where visitors can feel varying weather conditions at different heights. Installed with lighting wrapped around the entire tower, with light shows events being held during national festivals.

Hence, the lighting enables a peak period for tourists, with the occasional performance showcasing the stunning structure illuminating from within.


Promoting Sustainability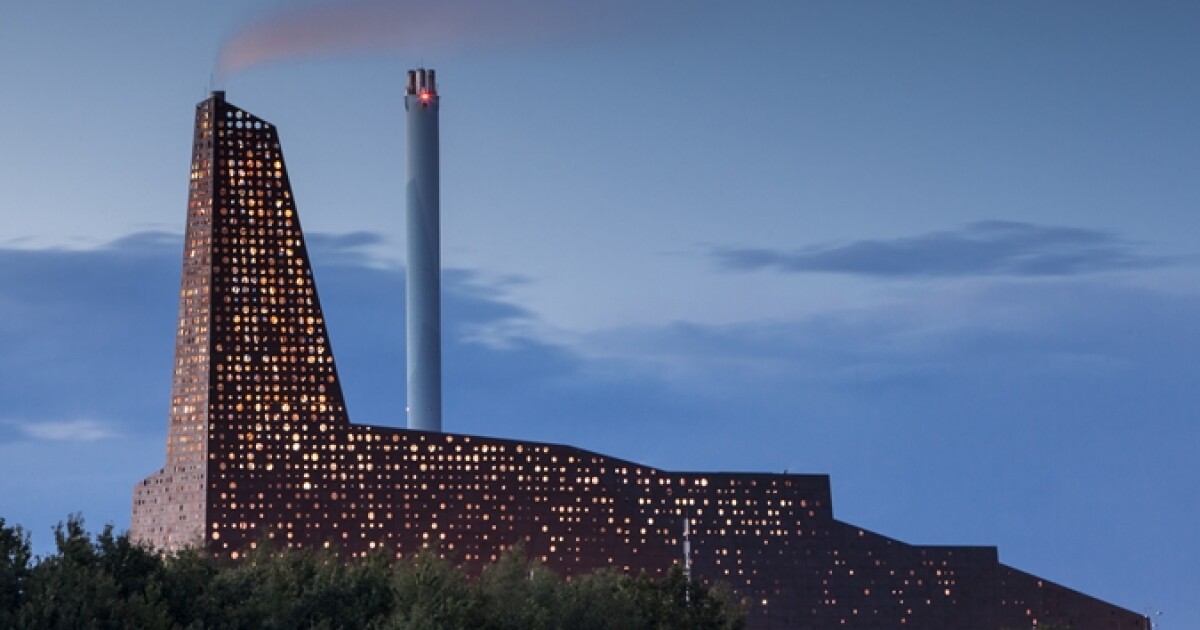 The Energy Tower (Roskilde, Denmark) | @Erick van Egeraat

This energy generation plant incinerates waste from surrounding districts, enough to power 65,000 households. Not to mention it is a visual spectacle in itself. Lights shine through the perforated façade of the plant at night, turning it into a gently glowing beacon, a symbol of the plant's energy production.

Several times an hour, the lights spark brighter, personifying it to be a living power plant that goes through different states throughout the day.

Media architecture need not always be for promoting tourism or advertising. The Energy Tower unifies eye-catching digital installations with sustainability awareness. What are other creative media architecture installations to come?