Each year, new and stunning architectural projects are completed throughout the globe. As the designer and creator of the world's first reinforced stone gratings, we appreciate beauty in the perfect marriage of form and function. We're honoured to have partnered with some of the world's most innovative architectural projects since our inception in 1994. Here is a roundup of some of our favourite award-winning architecture projects around the world.
#1: Burj Khalifa (Dubai)
The beautiful architecture of Burj Khalifa in Dubai highlights its luxurious, decadent and beautiful furnishings. The design draws its inspiration from the Great Mosque of Samarra and other Islamic architectures of Dubai. The Y-shaped floor design has been utilised to optimise space.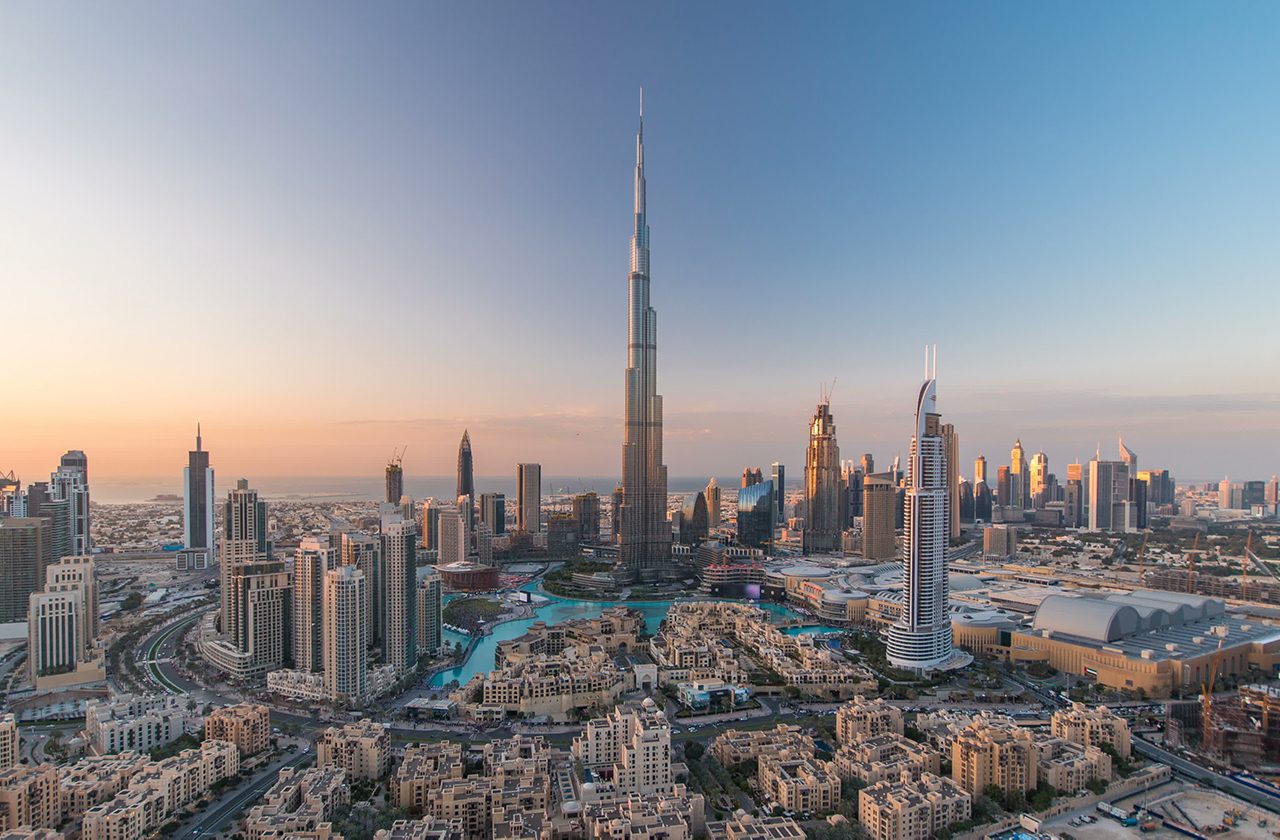 The Burj Khalifa has a tubular design inspired from the Willis Tower. Once the tower rises in height, it follows a spiral pattern. This decreases the cross-section of the tower as one goes up.
One of the most fascinating aspect of Burj Khalifa is that the spiral design and setbacks are arranged in a way that maximises eddy currents and minimises vibration of winds. At the top, the tower sports a finishing spire. Without it, the building would only be 585 metres tall.
To make sure that every single detail matches perfectly, exuding an elegant image, and understated luxury, Jonite reinforced stone gratings were used to blend in perfectly with the surrounding design.
Burj Khalifa has won many awards because of its beautiful architecture and continues to be an architecture inspiration for designers globally.
We like it because: Its bold design takes into consideration climate adaptation strategies.
#2: Aldrich Bay Park (Hong Kong)
The Aldrich Bay Park based in Hong Kong has the theme of an old fishing village. The project uses sustainable materials like steel, glass, wood and bamboo. A fishing vessel with 2 sampans is placed in a swimming pool in the park to provide fishing experience to its visitors. It also has a fishing shed model beside the jetty.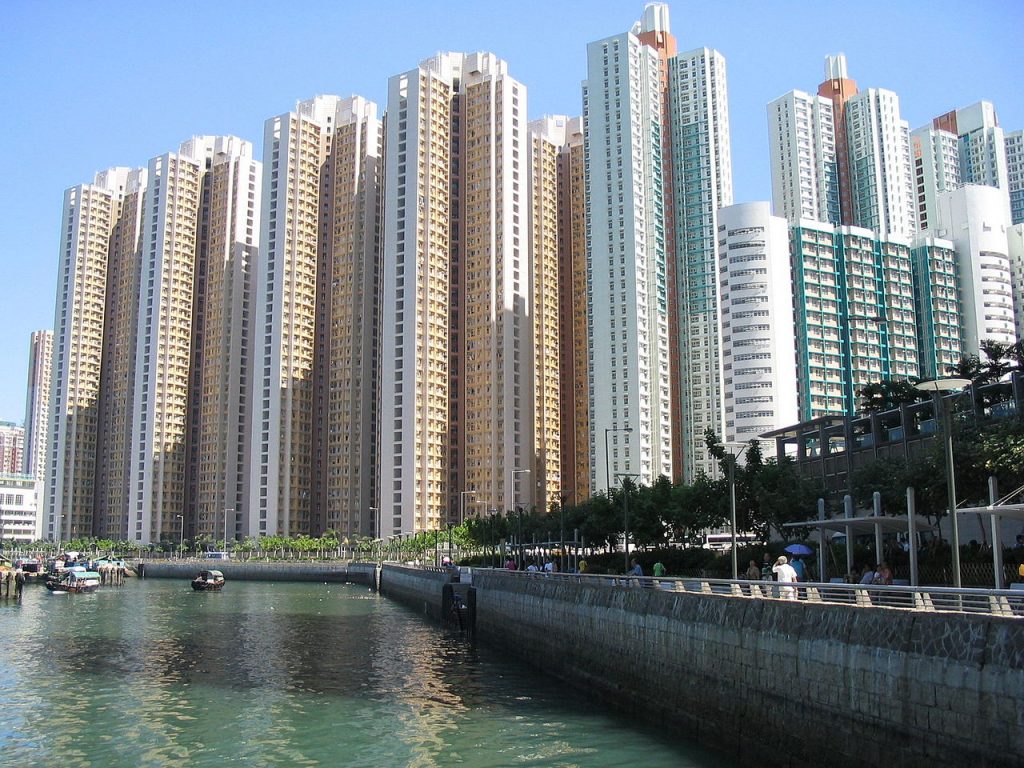 This beautiful architecture is built on the concept of sustainability, and has won many awards. Some of the most well-known ones are
2014 International Architecture Awards by the Chicago Athenaeum
HKILA Design Awards 2012 – Silver Award
ArchSD Annual Award 2011 – Special Architectural Award (Landscape Design)
We like it because: The entire project transformed the space into a bustling hive of activity while still referencing its roots as an old fishing village.
#3: Changi Jewel

(Singapore)
Changi Jewel, Changi Airport's last addition, reimagines the centre of an airport as a major public attraction. It was created as a bridge between the existing terminals, and imagined as a perfect marriage between an intense marketplace and a paradise garden. It was designed to embody Singapore's reputation as "the City in the Garden".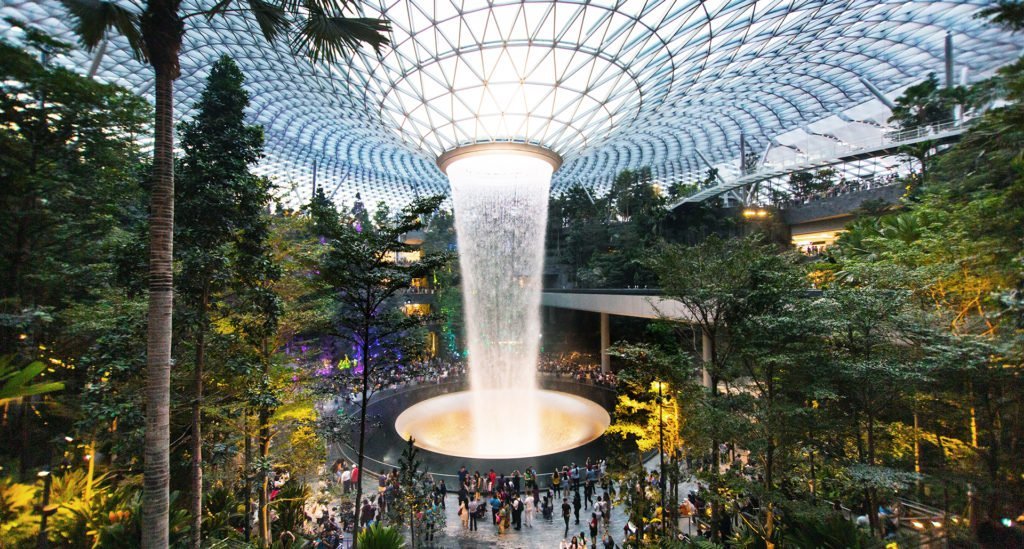 At the heart of Changi Jewel is the Forest Valley, a magnificent indoor garden featuring walking trails, towering waterfalls and quiet seating areas for visitors to soak in the wondrous atmosphere. The Forest Valley is not only home to more than 200 species of flora and fauna but also to the world's tallest indoor waterfall.
The waterfall is not just a dramatic statement, but an extremely climate-adaptable feature. At its peak conditions, more than 10,000 gallons of water flow through per minute, cooling the landscape environment and collecting significant amount of rainwater to be reused around the building.
This stunning project has won MIPIM Asia, Best Futura Project, Silver Award and 21st Century MAPIC Award, Best Futura Shopping Centre, both in 2016. As the establishment was just completed in 2019, we expect more awards to come its way soon!
Just like Changi Jewel's fundamentals in sustainability, Jonite grates use at least 30% recycled content, satisfying sustainability requirements on top of aesthetics and load bearing performance.
We like it because: The creative use of massive interior green walls is a testament of how landscape architecture does not have to be restricted to the outdoors, but can be brought indoors to highlight the lush green landscapes of Singapore.
#4: Brooklyn Health Center (USA)
Award-winning architecture can be found in every sector, including the health sector. The Brooklyn Health Center is a 12-storey building, which is located just a block from the Brooklyn Academy of Music. It serves two functions – as a health sector and a business hub.
The building architecture highlights the business features while making it open for the health sector. The form of the building links different building architectures – the BAM Park and the Theatre for a New Audience Arts Plaza.
The Brooklyn Health Center is an architecture inspiration, which has won several awards including the
2018 SBID International Design Excellence Awards, Healthcare
2018 NYCxDesign Awards, Healthcare
We like it because: Its cutting edge design proved that good design not only looks good but delivers outstanding experience because it helped reduce waiting times for patients substantially.
#5: FirstSite Contemporary Visual Arts (Colchester Art Center, UK)
The FirstSite Contemporary Visual Arts is a part of the Colchester Art Center and an award-winning architecture inspiration. One of the best features of this project is the conceptual design intention to invert a white cube. The cube with diffused light filtering reflects on the internal corridors and spreads outwards to the landscape.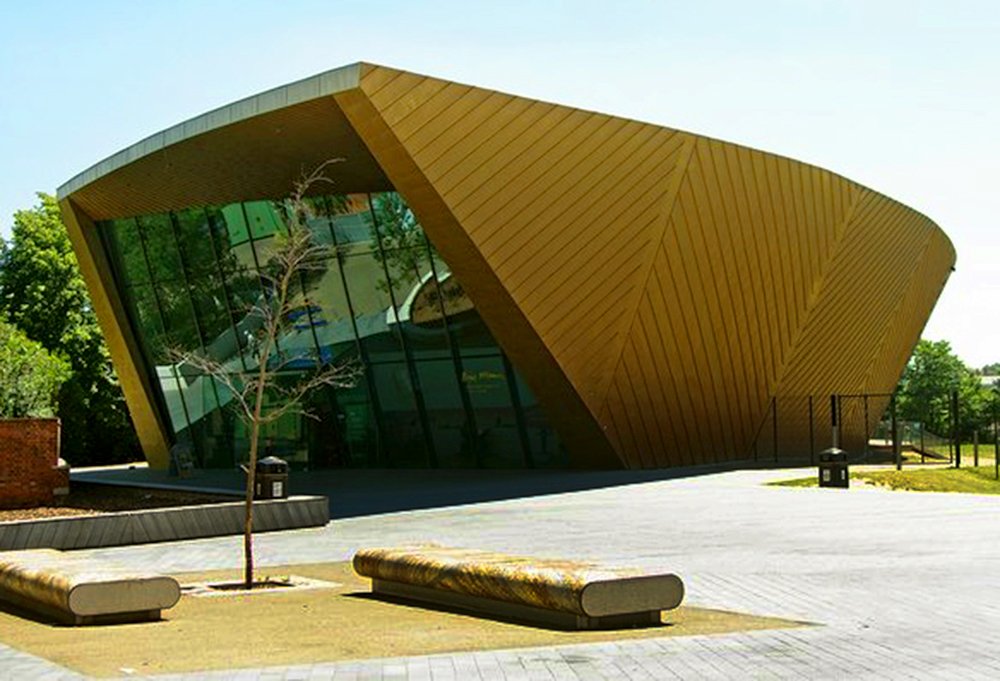 The sloping architecture of this art center is not only sustainable, but also advanced compared to its contemporaries. Notably, the landscape plays an important part in this design. Jonite Tree Grates were used to achieve that effect in landscape.
This awesome landscape and architecture has won several awards. One of the notable ones is the International Architecture Awards by the Chicago Athenaeum: Museum of Architecture and Design with the European Center for Architecture Art Design and Urban Studies in Metropolitan Arts Press in 2013.
We like it because: The clean lines of the design excite, bringing visual aesthetics to both the exterior and interior, making it a fitting space for its mind-bending art collections.
#6: Yale – NUS College (Singapore)
Established in 2011 as a collaboration with the Yale University in England, the Yale – NUS college is the first college of liberal arts in Singapore. In addition to being the best college in academic field, Yale NUS is quite famous for its award-winning architecture.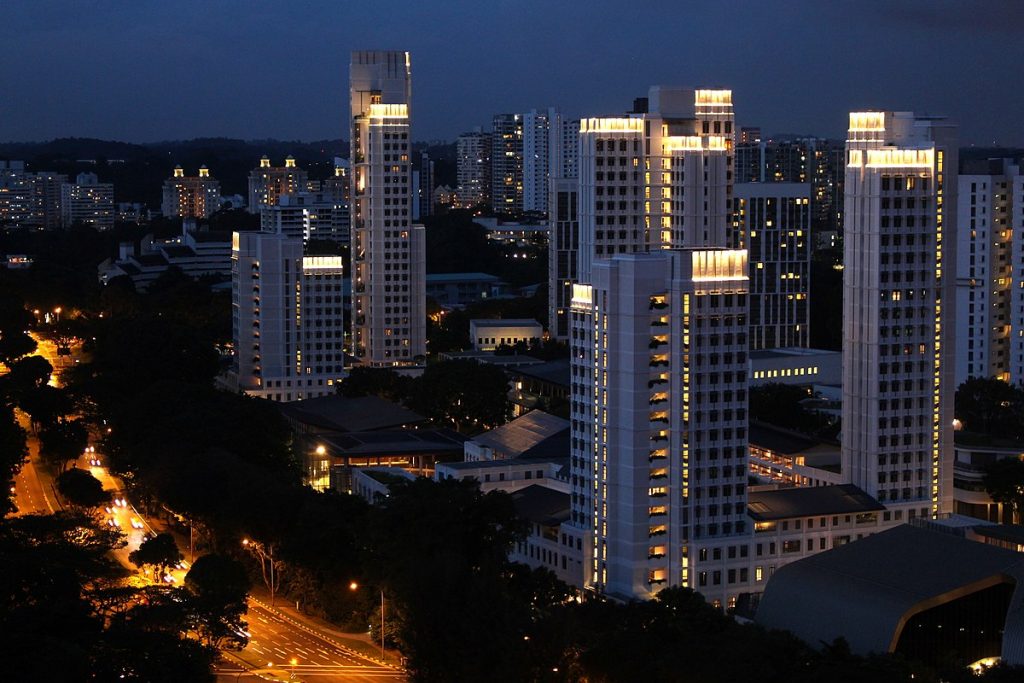 The campus of the Yale-NUS college boasts of three residential colleges – Cendana, Elm & Saga. Each of these has its own dining hall, student suites, courtyards, sky gardens, study spaces, faculty residences, butteries and much more.
Student accommodations include small communities with six rooms together. Each of these six rooms forms a part of the community that includes the faculty residence. The floors of each student residences are grouped as one, and they come with sky gardens and outdoor space that is landscaped. Jonite reinforced stone panels were used to create beautiful free seating areas and benches for collaborative work among students.
The architecture has won awards for not only its beauty but also its sustainability. Some of the most notable ones are
The International Architecture Award 2016, as recognized by the Chicago Athenaeum: Museum of Architecture and Design and The European Centre for Architecture Art Design and Urban Studies
Green Campus, Green Mark Platinum Award in 2013
The architectural style mixes the college traditions of Yale and South East Asia in a modern way. The perfect blend can be seen where it has metalwork patterns inspired by textiles of South East Asia.
We like it because: Yale-NUS's designs are not only beautiful but highly creative. This custom project was exciting to us because it enabled our R&D team to work with the architects to create inventive applications with beautiful designs through the transformation of our grates into custom benches.
Bonus Special Mention: Kempinski Hotel in Muscat (Oman)
This newly completed project in 2019 Q1 has already been nominated for several architecture awards. Its design inspiration draws heavily from Omani culture and sustainability features strongly throughout the design. Passive sustainable elements pepper throughout the design, such as shading devices where sunlight and prevailing wind conditions informed their positions.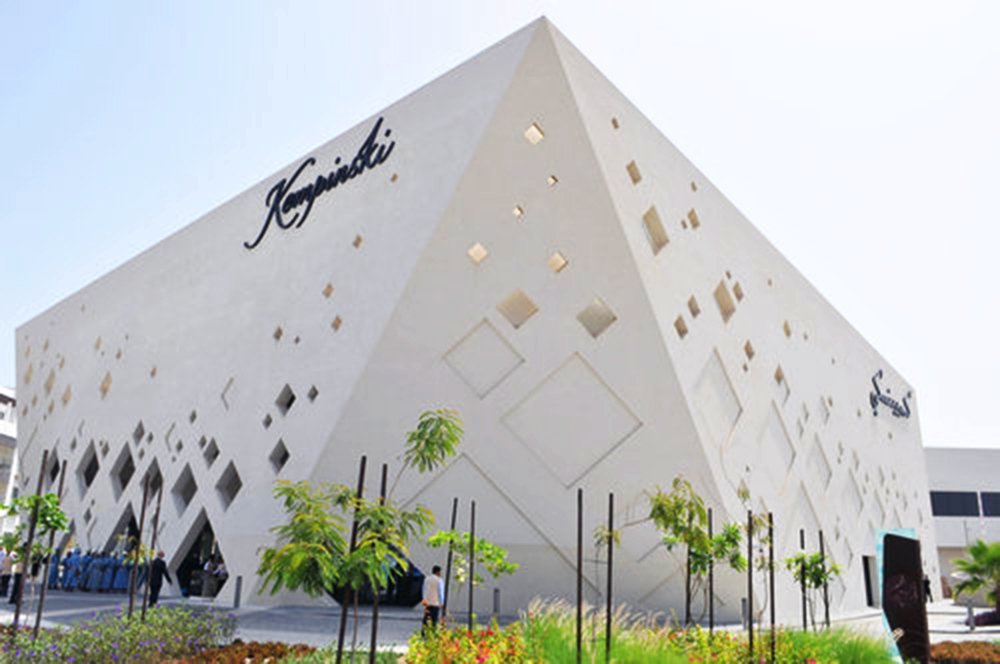 The diamond-shaped development comprises nine buildings, each with its own programmes and identities in a unified built form. The design elements bring out a sense of an old Omani village and creates a memorable experience for its visitors.
Classic natural stone was used throughout the resort, including different types of marble and sandstone as well as Jonite's reinforced stone grates, in perfect harmony with contemporary timber, aluminium, glass, concrete and more.
We like it because: The project is intriguing and stunning, managing to strike a balance between modern and traditional, outstanding yet perfectly blended into its surroundings.
Final Thoughts
All these award-winning architectures make it possible to practice sustainable architecture and build new landscapes throughout the world. Do you know of any inspiring architecture? Let us know in the comments!