Natural stone is an ancient and sustainable building material that people have used mostly for interior and exterior purposes ever since prehistoric times. It is categorised as a timeless and classic material that can make any space feel more luxurious. Nowadays, stone veneer products and techniques are elegant and long-lasting – to contemporary architecture's advantage.
Granite, marble, limestone, clay-state, and basalt are often sought after as building materials. Generally, granite, marble, and limestone are used for interior projects, clay-stone and basalt are used for exterior projects.
Why use natural stone?
Many people opt for natural stone due to its beauty, durability, practicality, and lastly, it is a thermal conductor. Being resistant to damage caused by mould and rot allows it to withstand the test of time.
Additionally, natural stones provide a wide range of colours and textures, allowing people to choose stones that complement their decor and bring warmth to the home. It is easy to maintain since some sealant products are readily available for treating your natural stone surface, which forms a barrier resistant to moisture and stains. Thus, cleaning natural stone is a quick and painless task that only requires a little bit of soap and warm water.
1. Foyer
Natural stones flooring is excellent to use in foyers. Other than looking elegant, it is also very practical. For instance, when people drag mud or water into the house while entering, natural stone flooring makes it easier to clean up. Specifically, granite and slate are the most suitable natural stone flooring to use in foyers.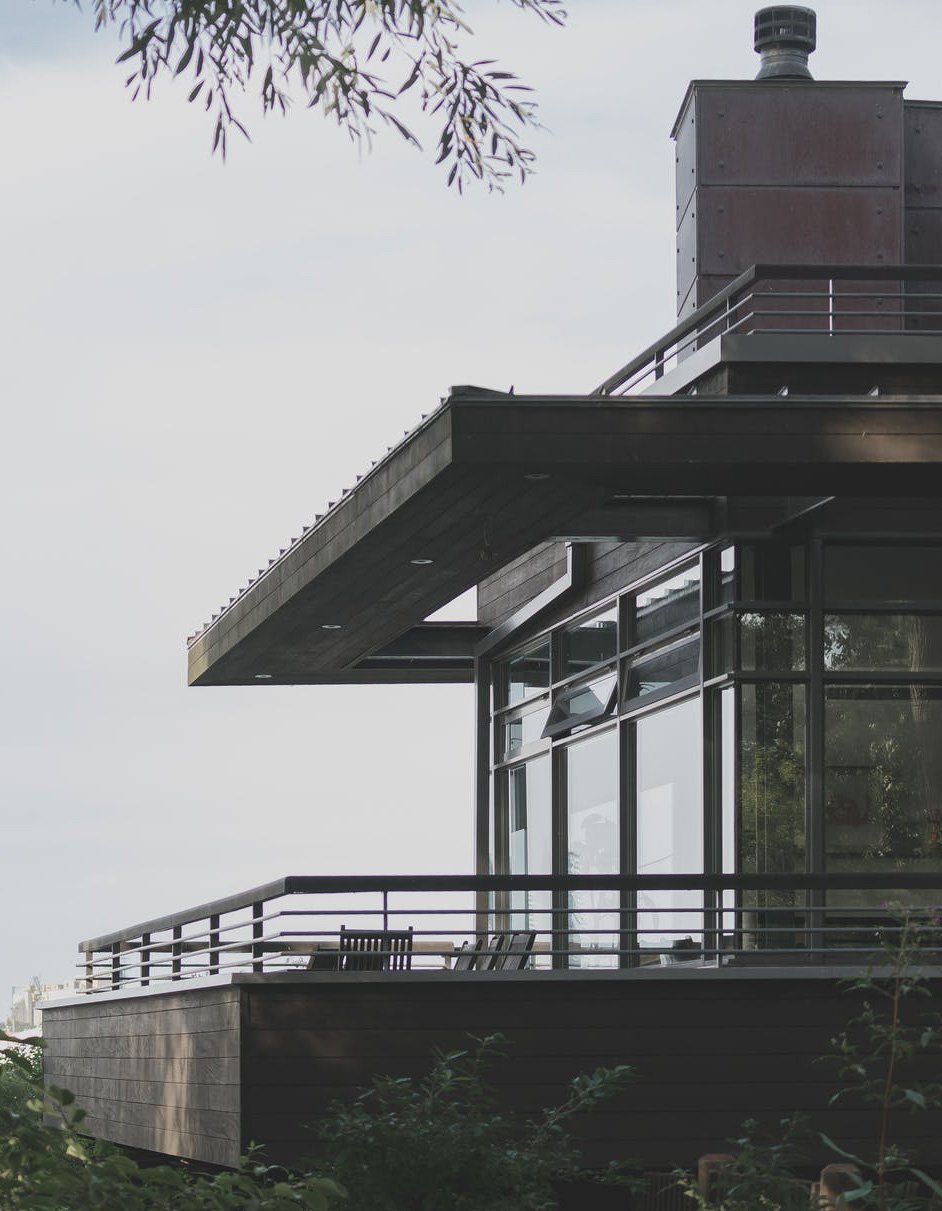 Natural stone helps seamless transitions from foyer to balcony.
Using ashlar-cut natural stone is especially striking on the exterior of a contemporary home around entryways. It is derived from raw materials such as limestone, granite or slate, with minimal mortar joints. It is either stacked in random or uniform patterns with a great texture, but is cut smoothly on the top and bottom. Thus, a strong linear force is created, which adds a distinct modernist touch.
2. Kitchen
Natural stone is usually sought after among homebuyers because it instantly polishes the kitchen. They also appreciate the durability of stone along with its minimal maintenance needs.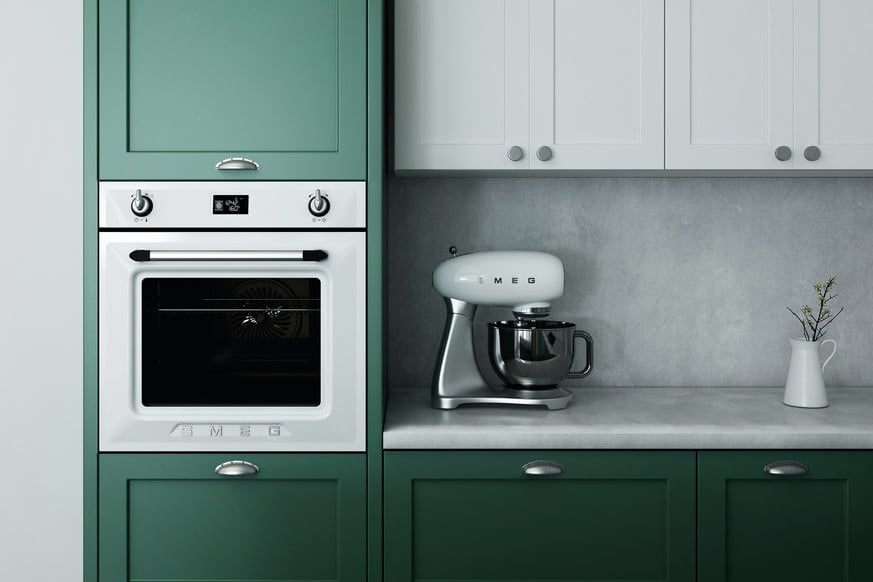 Granite countertops is ubiquitous in kitchens.
While stone is known for its gorgeous aesthetics, it is also way more superior than wood as a countertop material. Reason being wood is subject to cracking, inadequate maintenance, discolouration, and cleaning issues, but it is the opposite for stones. It is a solid material that is easy to clean, maintain, and won't change colour in any way, shape, or form.
Among all types of natural stone, granite countertops are a popular choice for many homeowners. They come in a variety of colours that goes perfectly with wooden cabinets, and it is unlikely to be scratched. Besides, when polished, they have a luxurious sheen to them. Another similar type of natural stone would be marble, but they tend to scratch easier because it is softer than granite.
3. Living Room
A natural stone accent wall easily creates a focal point in the living room. Building an interior feature wall is one of the most well-known applications for ashlar cut, ledge or stacked natural stone. It serves as a television backing or placed on the smallest section of a living room wall. Putting them behind fireplaces achieves an aesthetic value and a level of practicality as it becomes less vulnerable. By adding a bright and cheerful ambience to your area, stone walls prevent areas from feeling cold and dismal.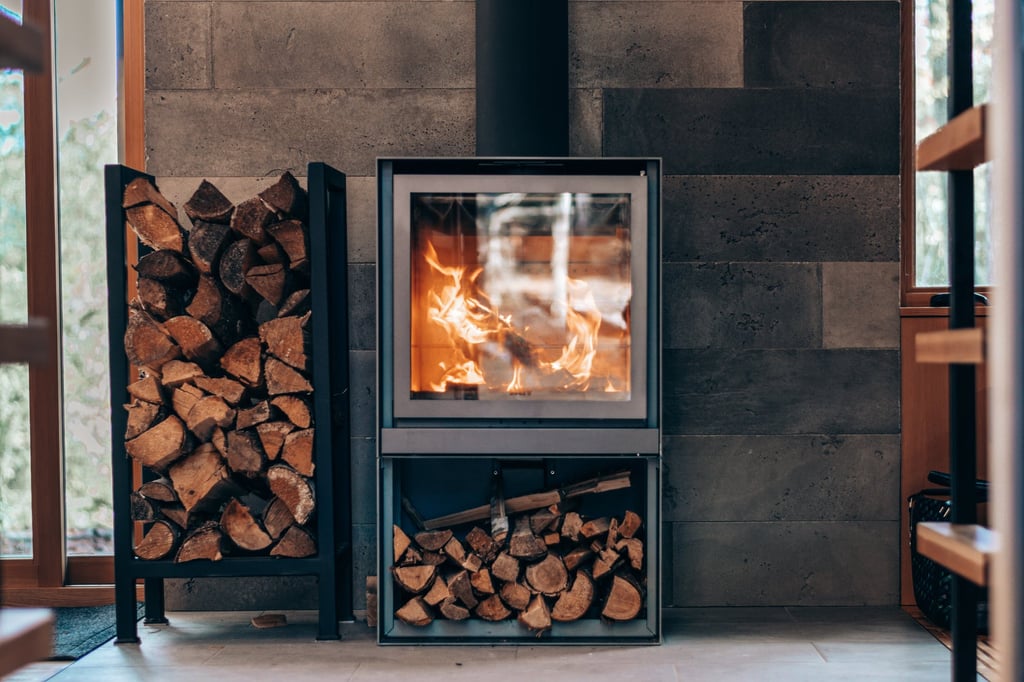 A fireplace blends naturally with any stone feature walls.
Its uniqueness in every piece of natural stone, coffee tables, end tables, and storage creates a powerful statement in your home. Their unique patterns give your living room depth and warmth, inviting visitors in. Aside from aesthetics, another benefit of natural stone is longevity. With natural stone fireplaces added to the living room, it is effortless yet eye-catching that has the power to integrate all of the colour schemes of the home seamlessly.
4. Bathroom
Natural stone can be used in every corner of the bathroom, be it backsplashes, flooring, or countertops. When applied, it is necessary to seal both the stone and any grout lines to help prevent mildew and mouldy. The most common types of natural stone found in bathrooms include granite, marble, and travertine.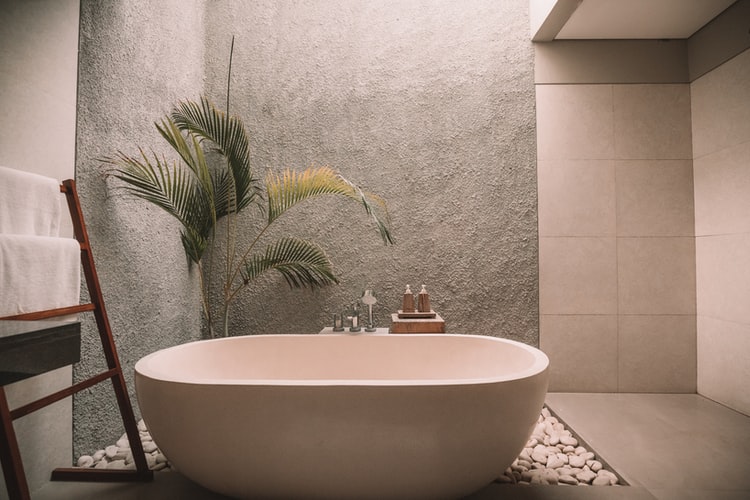 Stone-cladded walls add a touch of elegance to bathrooms.
Incorporating stone into your bathroom adds an aesthetic value and at the same time provide great functionality. Stone is durable, sturdy, and also one of the best natural insulators by retaining heat to keep your bathroom much warmer than thin tiles.
In conclusion, marble, granite and quartzite bring beauty, durability and resistance to your walls or floors in your bathroom. As the best flooring with natural textures and finishes, slate creates a non-slip flooring that gives a higher economic value to your bathroom than others. It can also be used for shower walls since it is water-resistant. Therefore, a natural stone made bathroom can be easily maintained when seen in the long-term.
5. Garden
The most straight forward way to incorporate natural stone into architecture is by using it within the garden. Pathways throughout the yard and barriers built with natural stones help to create a timeless and natural look in the backyard.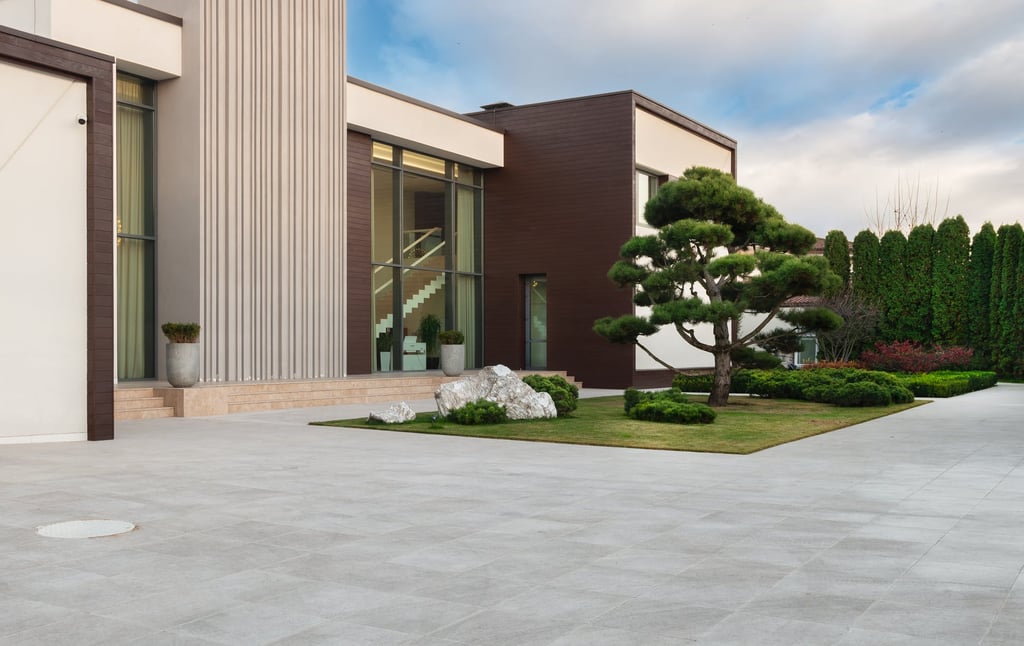 Stepping stones adds a focal point to the garden.
One of the common ways is using slate tiles as a ground cover. It can make a durable and good-looking ground cover in an outdoor garden or patio area, or pathways. As a result, it creates a more stable underfoot, which is less fussy than pebbles and requires less maintenance than grass.
Paved pathways provide a clear path around your yard. However, to prevent tripping, stone are to be pieced together such that they are completely level. Alternatively, it can be used to create a perimeter around a flower or vegetable garden. Another way to incorporate natural stones is merely using them as an accent piece. Larger natural stones can make a shift in focal point from the undesirable aspects of your yard.
Conclusion
Natural stone building materials add values to beauty, sophistication and value to any design, especially with a variety of colours and textures found in these stones. Natural stone can be acquired and manufactured in an environmentally friendly way and can be recycled as well. Hence, natural stone is a building material that requires less attention and effort to implement.