Do you live in a small space? Whether it's a tiny apartment or just a small home, sometimes it can feel like there's not enough room to spread out. But with a little bit of creativity and some smart design choices, you can make your small space feel bigger and more comfortable. Check out these 5 tips for making small spaces look bigger.
Simplicity is Key
A neat room is easy to clean and manage | @inspirationdesignbooks
Keep your space neat and orderly. In addition to increasing happiness, having too much stuff makes a small area feel claustrophobic. The area that is visible will appear clean and open if objects are neatly arranged or hidden from view.
Consider minimalism for all of your room's surfaces, such as walls and floors. Avoid plastering your walls with too many frames or artwork. To make your space look bigger, consider one large artwork or centerpiece rather than a collection of tiny paintings or photographs.
Likewise, make every effort to maintain a clean workspace. To give the impression that there is more floor space, try removing huge carpets and rugs as well.
To make room for storage, you can also make use of concealed doors or space under the bed.
Consider Mirrors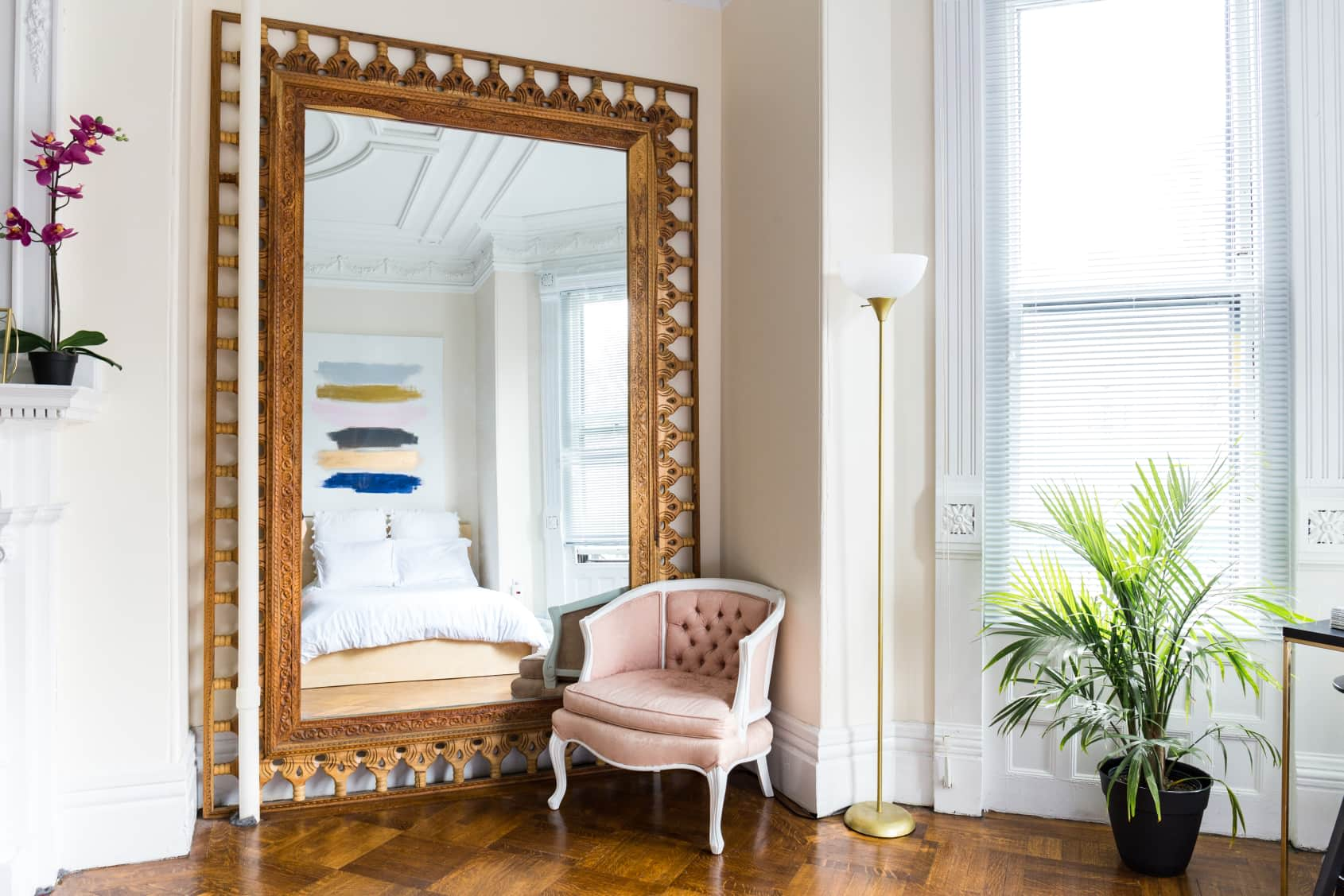 Mirrors help create an illusion of a larger space | @apartmenttherapy
Your space may appear bigger and more airy when using mirrors. To create the appearance of depth, choose a focal point and tilt your mirrors in its direction. Mirrors can also reflect artificial and natural light to increase the brightness of a space during the day and at night. To reflect the outside world, placing a mirror close to a window is particularly beneficial.
You may also use mirrored cabinet doors to create the illusion of greater space in your home by using glass table tops and mirrors on the walls.
If you don't have the budget for a large mirror, consider smaller mirrors around your space, which can create a similar illusion.
Neutral is Best
Neutral tones open up a space | @thespruce
Utilize tone-on-tone woven upholstery fabrics, textured wall treatments, and tonal drapery fabrics while picking hues from the same color family. On the majority of surfaces, cool and delicate warm colors create an airier impression in tiny spaces.
Although white may be your best choice, too much of the same color could turn out rather plain. Try working with a neutral color pallete to add some color to your space without turning it too cluttered.
Highlight the Horizontals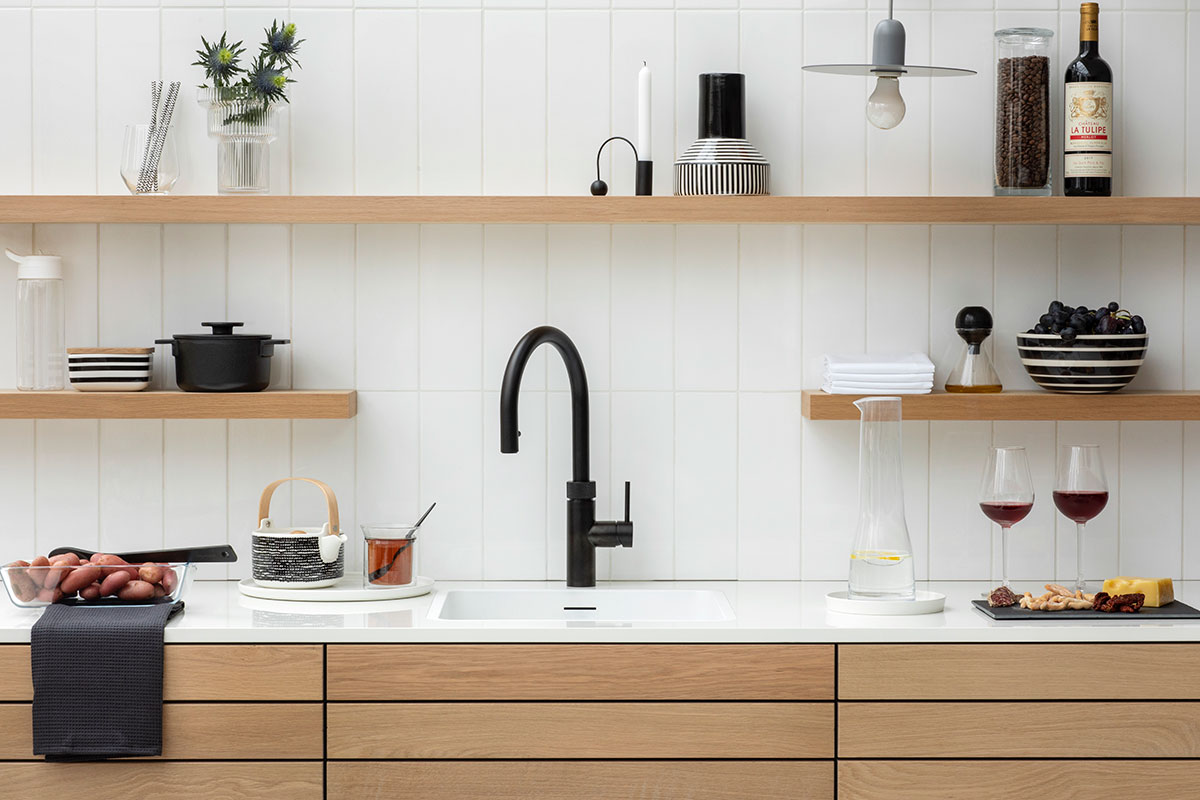 Horizontal wooden panels help elongate this kitchen | @thesethreerooms
The key is to convey a sense of mobility. Anything that makes your eye move intentionally and orderly across a room will make it feel larger, such as the unique furniture that evokes energy or mirrors that reflect light and a view back into the room.
Make More Use of Space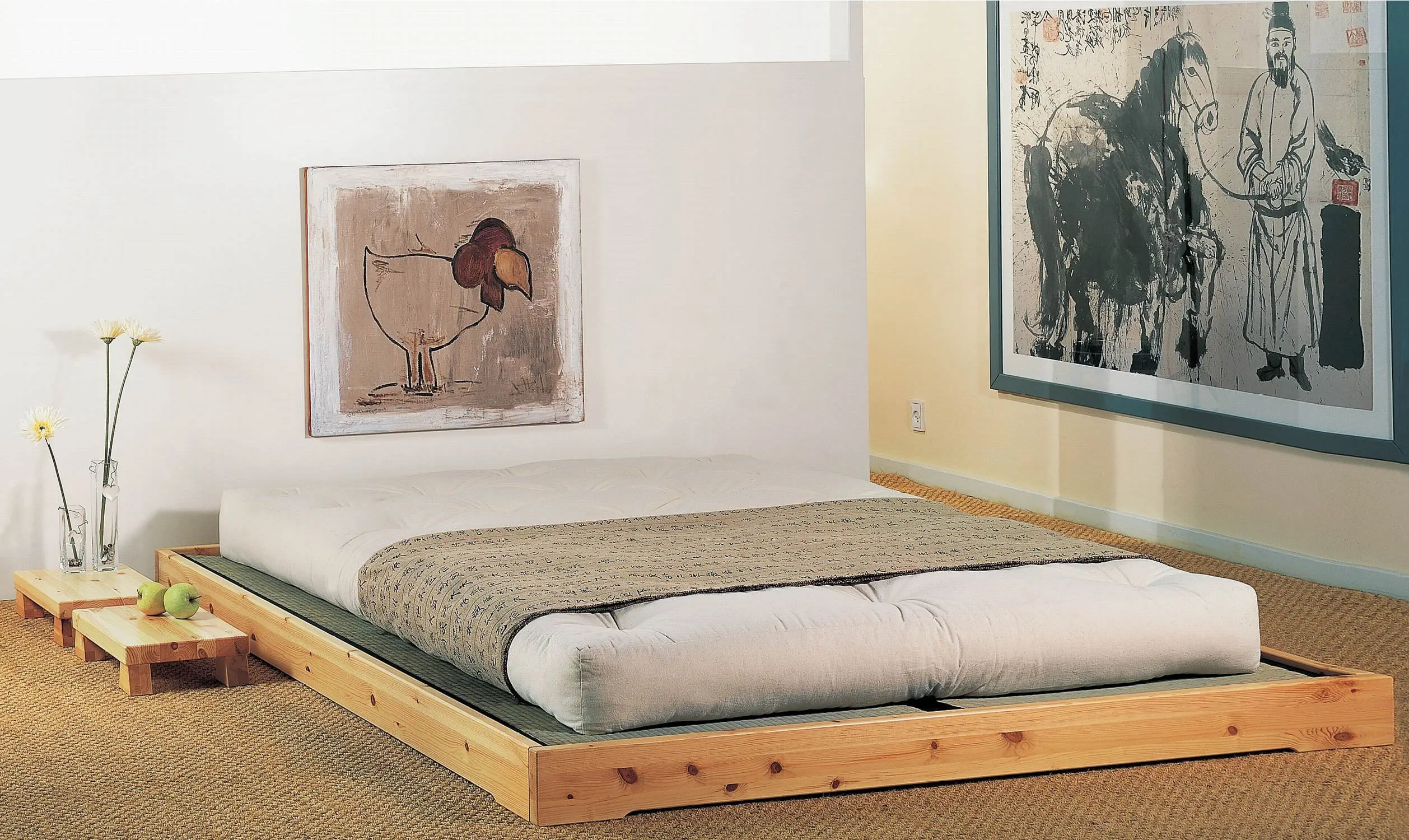 Japanese-style Tatami beds free up space in any room | @archiexpo
Simply by leaving more space above them, furniture that is lower to the ground will give a room a sense of spaciousness. Choose a Japanese-style tatami bed that is low to the ground, or go for a loft bed with ample space at the bottom for storage if you have particularly high ceilings.
Despite the challenges of decorating small spaces, with a bit of creativity and these five tips you can make your home feel larger. What tricks have you used to make your small space look bigger?