A bathroom remodel can significantly improve the look and feel of your home. We all desire a bathroom that reflects our style while still providing the level of comfort we want at the same time.
Here are the 5 best tips to help you get started on your project and make your bathroom remodelling dream a reality. Your bathroom may become your next favourite space.
Tip #1: Choose the Best Drain for Your Shower – Linear Drain or Point Drain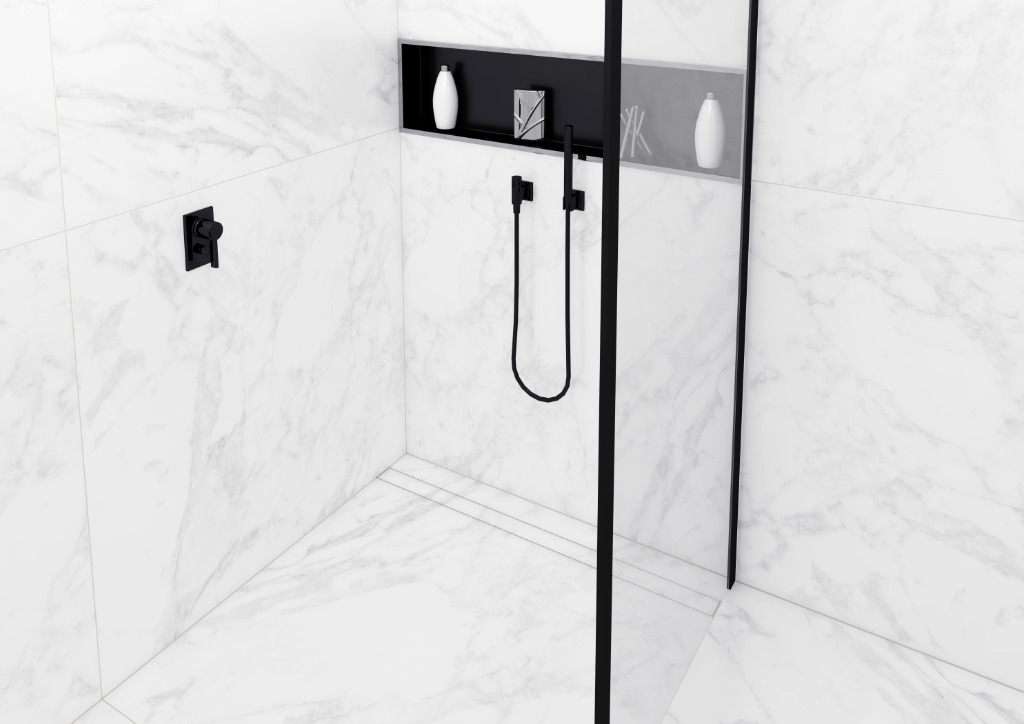 Modulo Stone – A frameless Easy Drain linear shower drain that is suitable for any thickness of a natural stone flooring.
There are more shower drains than you can count, but they generally fall into two categories: linear drains and point drains.
Linear drains are long and narrow. They are typically found on the edge of shower floors. Easy Drain linear drains provide a touch of style to the shower and have grown in popularity due to their ability to be hidden into the shower floor tiling. These drains are available in many different lengths that can be adjusted to your shower floor.
Point drains, on the other hand, are commonly seen in tubs and older bathrooms. They are normally in the centre of the shower floor, with the floor sloping from all directions down to the drain. Easy Drain point drains are also available in different sizes and finishes, allowing you to use them as an accent element in your bathroom.
It is important to note that both types of shower drains from Easy Drain are equally effective in removing water. Unless you have an abnormally massive volume of water in your shower, either type will work.
Tip #2: Make Sure Stylish Shower Drains Actually Drain – Installation Guide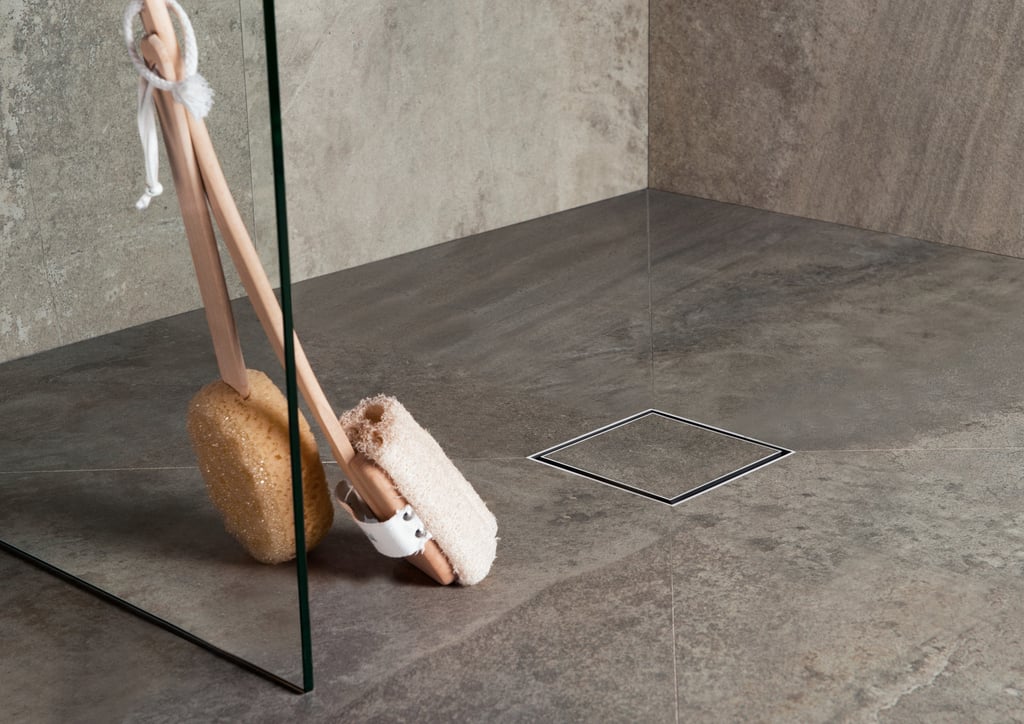 Aqua Jewels - A surprisingly intriguing square point shower drain from Easy Drain.
Shower drains enhance the design of a shower in both aesthetics and performance. However, understanding certain key concepts is required for a successful installation.
Easy Drain linear shower drains work better with a one-plane pitch of ¼ to ⅛ inch per foot, allowing for tiling in different formats. Even though they come in various widths and lengths, they should be installed wall-to-wall to prevent water from pooling in shower corners. Some linear drains are available in custom sizes while others are sizable on-site.
Point shower drains from Easy Drain require the shower floor to be sloped on four sides at ¼ inch per square foot to ensure proper drainage. These drains are available in a variety of shapes and sizes to accommodate varying flow rates ranging from 8 to 21 gallons per minute.
Tip #3: Add Wall Niches to Stay Organised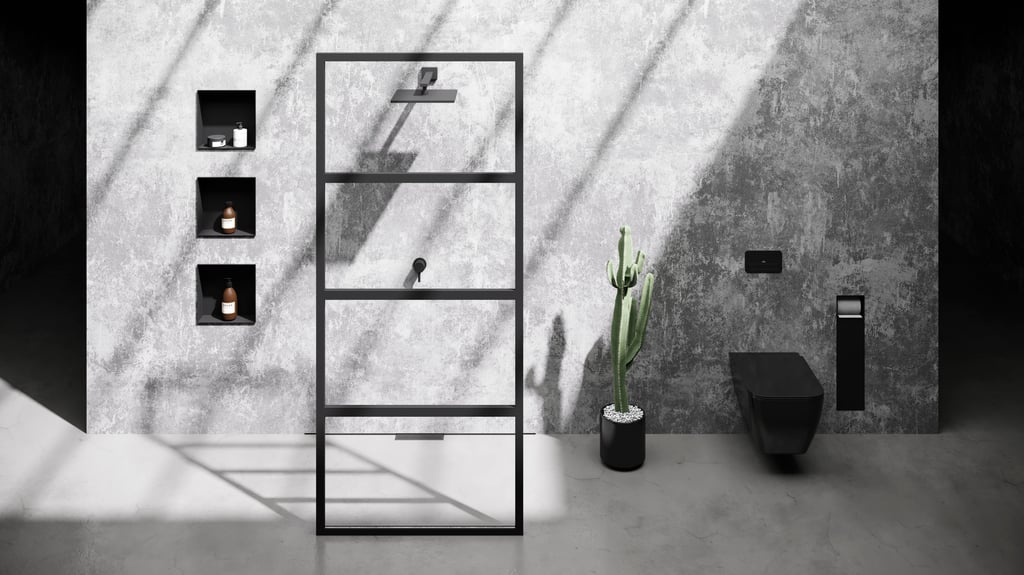 Container serie wall niches to conveniently stow all your shampoos, shower gels and other bathroom accessories.
Our Easy Drain bathroom wall niches will enhance your bathroom decor. With both innovative functionality and unique aesthetics, these stunning niches can be installed in any type of bathroom wall. They include those in the shower, above the bathtub and next to the washbasin.
Easy Drain offers a wide range of designs and choices for wall niches. You will be delighted whether you pick the beauty of a bordered (BOX) niche, the classic style of a borderless (C-BOX) recessed wall niche or the versatility of a tileable borderless (T-BOX) design.
These wall niches come in a variety of sizes and finishes to complement any bathroom interior. With dimensions as small as 15×15 cm and as wide as 120×30 cm, they can be custom-fitted to virtually any space from the tiniest and most cramped bathroom to the largest and most luxurious one.
Tip #4: Hide Your Bathroom Accessories for a Neater Look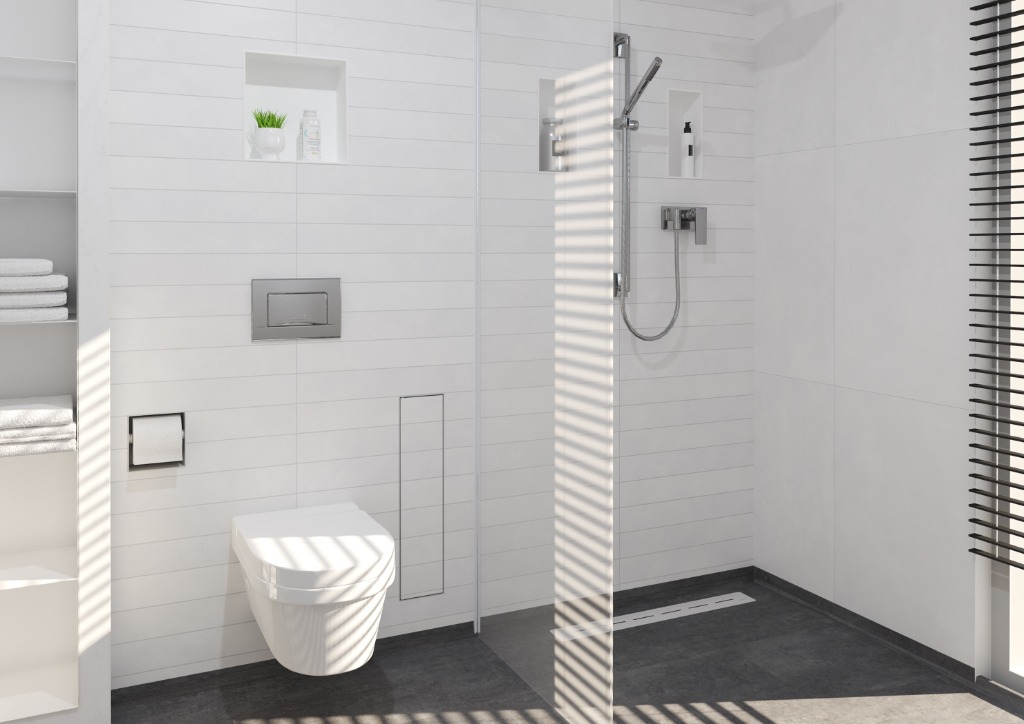 Functional and elegant wall storage solutions for bathroom accessories, creating a clean and minimalist look.
Additional storage space is required for a toilet brush holder, toilet paper holder and waste bin. Jonite is partnering with ESS to offer you in-wall storage solutions for such bathroom and toilet accessories. Just like the shower niches for your shampoos and shower gels, your toilet brush and paper holder can be built into your wall.
Depending on your preference, you can make the bathroom niche more eye-catching by applying a tile of a different colour. If you want to hide the niche for a more sleek and invisible effect, you can use the same type of tile or material as your bathroom wall.
Scattering bottles and bathroom items ruin even the most beautiful bathroom. A recessed wall niche helps to create a safe and obstacle-free shower area which benefits the whole family.
With our Container Series storage solutions, you can conveniently hide away all your bathroom and toilet items to create your perfect bathroom!
Tip #5: Go for Neutral Colours and Textures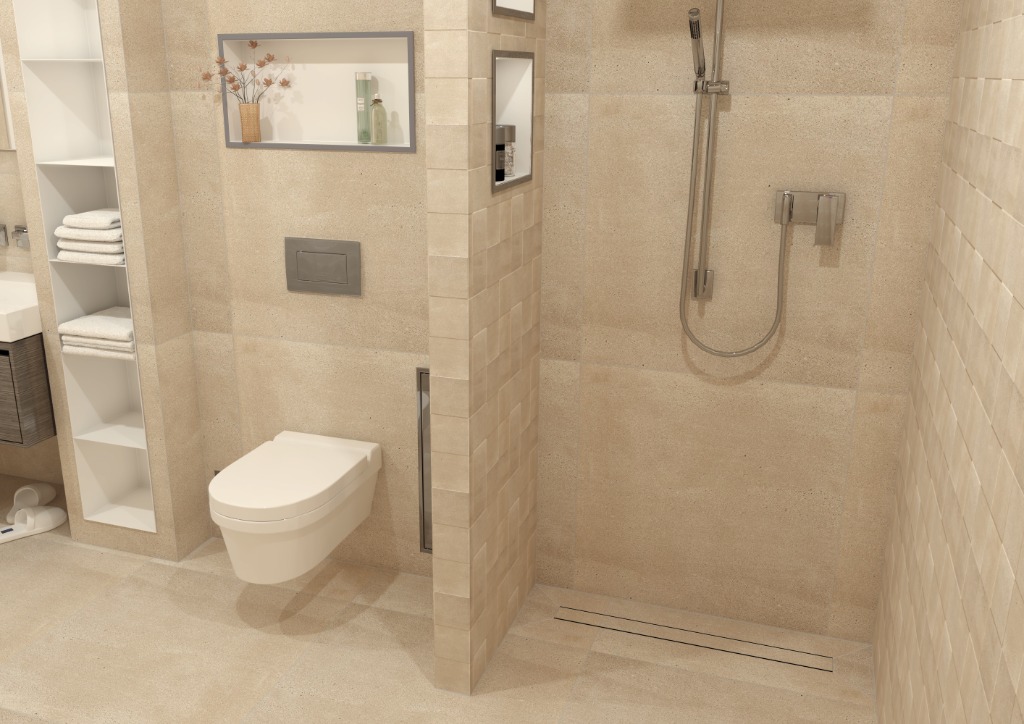 This soft neutral-coloured bathroom has a tranquil and relaxing effect.
Colours have the power to create a comfortable and welcoming environment. Bright and light colours open up space in a small bathroom, making the room looks bigger than it actually is.
The universal appeal of neutral-coloured bathrooms contributes to their popularity. Most people like neutral-coloured interiors and this is a wonderful option if you share the bathroom with others. Furthermore, the neutral bathroom look is simple to achieve and will work beautifully with any fixtures and fittings you want to have for your newly renovated room.
Neutral-coloured interiors can potentially be styled up with colourful bathroom accessories or artwork. A well-chosen print, coupled with colour-coordinated towels or any other bathroom item, may be the 'wow' factor in your new bathroom!
Another great way to future-proof your bathroom is to mix two different neutrals together because double-neutrals do not go out of style. You will be amazed at the difference this can make!
Final Thoughts
It is critical to ensure that the design of your bathroom is something you love and corresponds with your style and preferences. There are so many things to consider while designing your ideal bathroom. And you want to be able to transform your bathroom into something that matches your aesthetic preferences and remain valuable over time.
A bathroom remodelling project should improve the efficiency, functionality and style of your bathroom. When planning what sort of work you want to enhance your bathroom space, consider some of these small yet essential tips that will benefit you and your family for years to come.