A bathroom is one of the most essential rooms in a house. It should be a place to relax and unwind after a long day. But designing a modern and beautiful bathroom doesn't have to be complicated. Here are four ways to do it using Easy Sanitary Solutions (ESS) products:
Installing Linear Shower Drains
Installing Point Drains
Installing Bathroom Accessories Containers
Installing Wall Niches
Installing Linear Shower Drains
A linear shower drain, unlike a traditional shower drain that requires a four-sided slope and is only suitable if you have small tiles, only needs a one-sided slope and may be used with big format tiles. You have maximum design flexibility thanks to the creation of the linear shower drain.
The Easy Drain Nano is the world's thinnest linear shower drain.

Here are the advantages of a linear shower drain that makes it stand out from its other alternatives:
Easy-to-clean design that requires low maintenance
Linear shower drains have a sleek and slim appearance that allows for easy maintenance and a more efficient water drainage system. This ensures that cleaning the shower drain can be managed efficiently by anyone in the household due to having a removable siphon and hair catcher.
Creating barrier-free walk-in showers
The popularity of walk-in, barrier-free, and step-in showers is increasing. These contemporary shower flooring ideas are increasingly utilised in bathroom remodeling. The majority of these popular shower floors are connected to a linear shower drain, which has several advantages, such as simple cleaning and the use of big format tiles.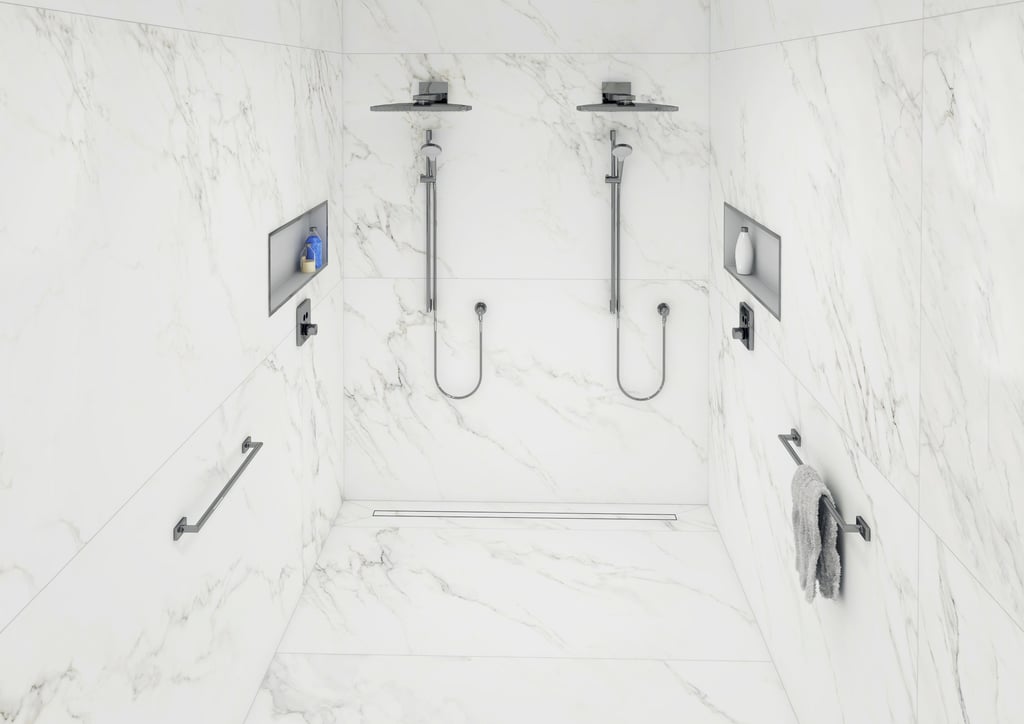 A barrier-free, step-in shower using the Modulo TAF shower drain.
Suited to the needs of the young, old and disabled
Linear drains are safer than conventional shower trays and drain because they remove barriers. A barrier-free walk-in shower is level with the bathroom floor. This creates a wheelchair and senior-friendly bathroom that can be used by generations.
Apart from its practical purposes, ESS linear shower drains come with a 10-year warranty to ensure a seamless bathroom experience that is high quality and very lasting.
Easy Drain shower drains are supplied as a complete set and have just a few parts that enable a quick and easy installation. By using their comprehensive installation manuals and videos, assembling an Easy Drain is completed in a matter of seconds.
Installing Point Drains

ESS have the perfect point drain for any project. Whether it's an unexpectedly elegant take on a conventional round drain or a surprisingly intriguing square drain, or triangle drain.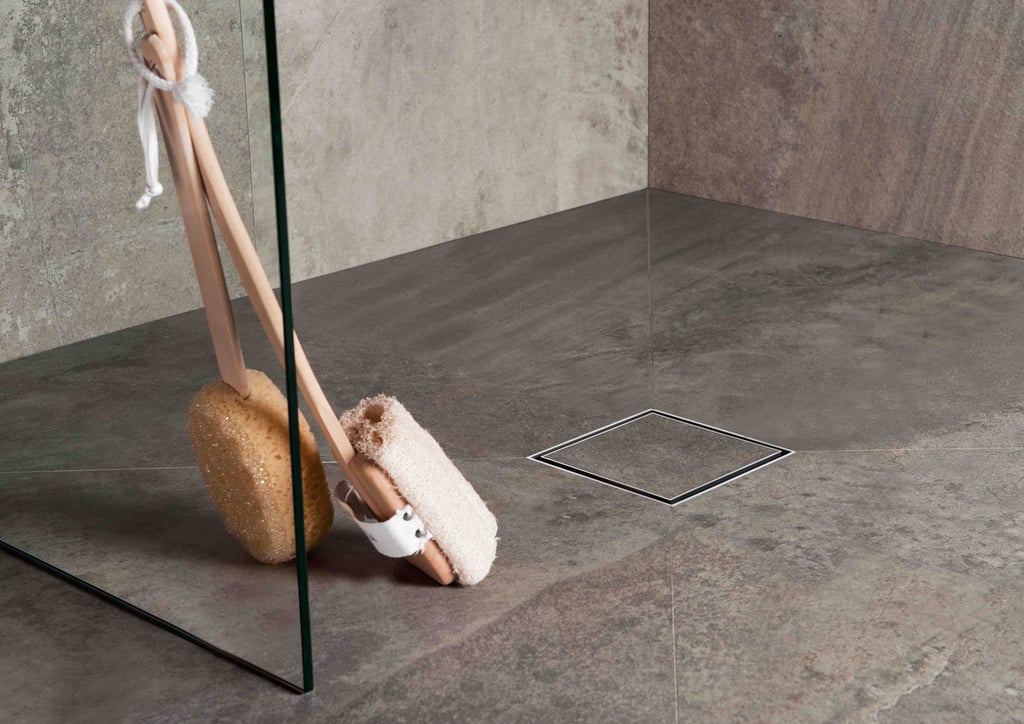 Luxury point drains Aqua Jewels, equipped with Tile Adjustable Frame (TAF) system.
Here are some advantages of point drains that make it stand out from its other alternative:
Extreme quality and durability
Every ESS Point Drain includes a stainless steel grate that will last for many years and remain practical and beautiful. Drain traps are made of antimicrobial ABS plastic, ensuring maximum hygiene where it counts the most.
ESS have the perfect point drain for every project. Whether it's an unexpectedly elegant take on a conventional round drain or a surprisingly intriguing square drain or triangle drain, there's sure to be an Easy Drain that can elevate this oft-forgotten aspect of the bathroom.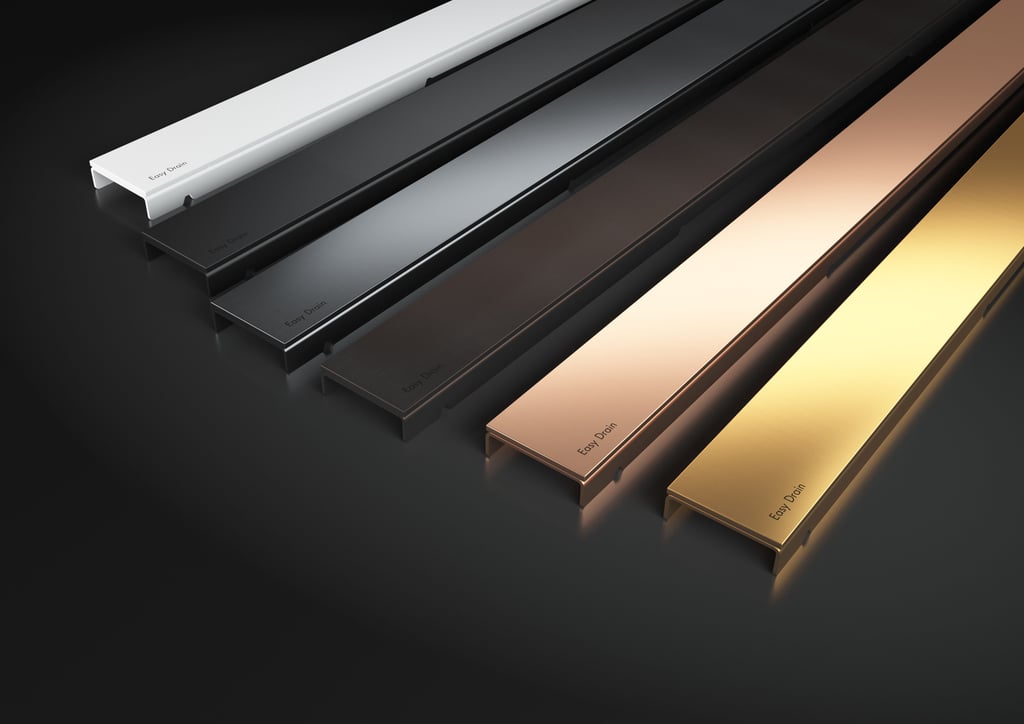 Some shower drains and point drains come with optional special finishes.

Matches different flooring
There are specific models for different types of flooring. Besides the bathroom floor type, ESS also provides models specifically for a renovation project which might require a drain with low installation depth.
Find the grate that best complements your bathroom's style. You may select from a variety of materials anddesigns. ESS has several glass choices and grates that can be tiled.
Installing Bathroom Accessories Containers
We are continuously inspired by our clients' requirements and societal needs. Bathroom and toilet spaces usually have a restricted amount of space. Most bathroom accessories are stand-alone, causing clutter and creating hazards that can harm you. A bathroom should be as aesthetically lovely as it is effective.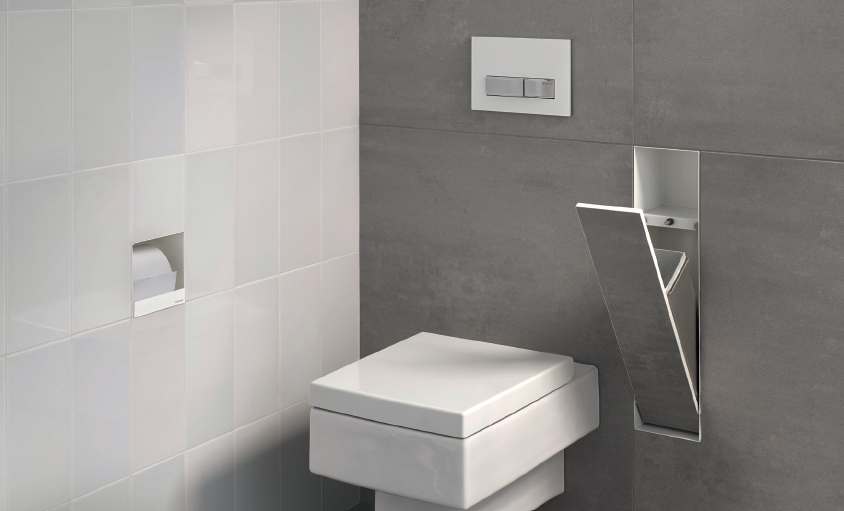 Stylish and functional wall storage solutions for bathroom accessories, creating a clean and minimalist look.

Here are some of our favourite Easy Drain bathroom accessories containers:
Hiding your toilet brush is a perfect way to declutter your toilet. For this reason, ESS designed a whole range of recessed toilet brush holders. These toilet brush holders are available in various finishes with a tileable or stainless steel push-to-open door. That way, matching any design is a breeze.
ESS recessed toilet paper storage is minimalist in design. Get rid of easily visible toilet paper and make space for things you enjoy looking at. Their storage solutions come in various finishes and are simple to set up.
Install a toilet paper holder inside your walls to make more room in your bathroom. These holders come in a variety of finishes, with or without tileable stainless steel fronts. Thanks to the latest innovation, there is no longer a need for a support bar. You may now use it to match any toilet design.
The built-in wall waste bin is ideal for concealing trash and keeping your toilet area barrier-free. The push-to-open function makes closing and opening the door a breeze. The high-quality stainless steel waste bin is simple to take out and lasts a lifetime.
Installing Wall Niches
Storage is essential in any bathroom. Taking advantage of every inch is critical. The bathroom wall niche is an excellent example of an efficient bathroom storage solution. With a bathroom niche, you can utilize the additional wall space. The use of wall niches in a bathroom is virtually unlimited; they can be hung over a bathtub, near a washbasin, or even in the shower.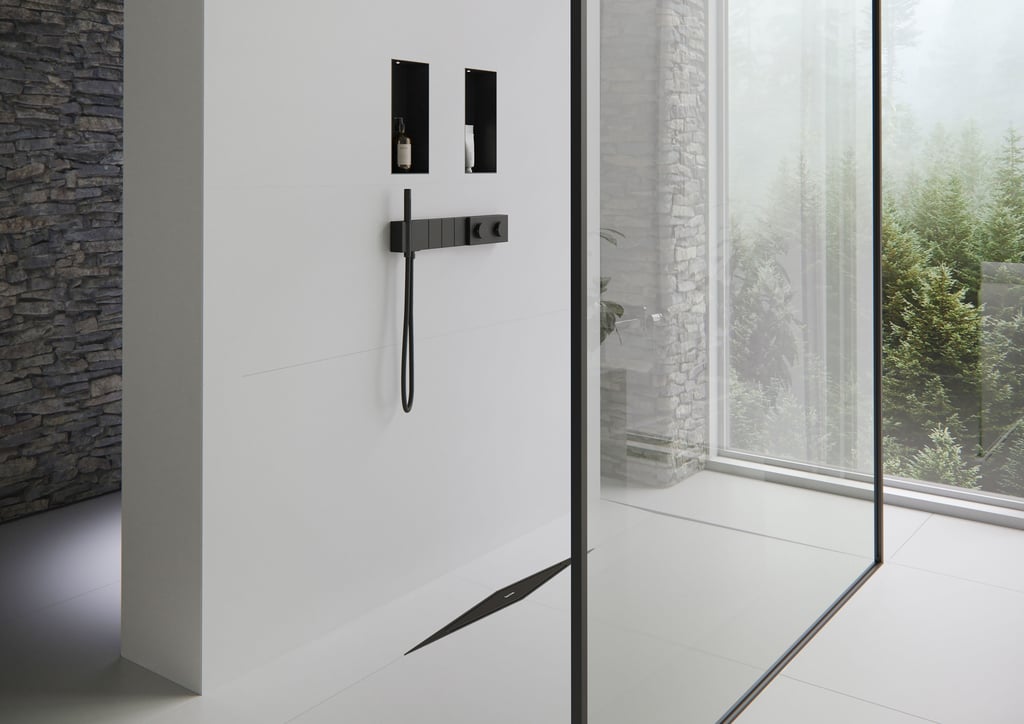 C-Box and Easy Drain Diamond shower drain with matching black finish.

Here are the few benefits of installing wall niches in your bathroom:
Lights can be installed on wall niches to provide a more aesthetic look in the bathroom. Apart from that, it is an electricity-saving alternative if you wish to have enough light in that area.
Obstacle free shower environment
Regardless of the type of property you own, there are several reasons to incorporate a wall niche into your remodeling or new home construction project. A recessed wall niche provides a secure and obstacle-free shower environment that is good for the whole family.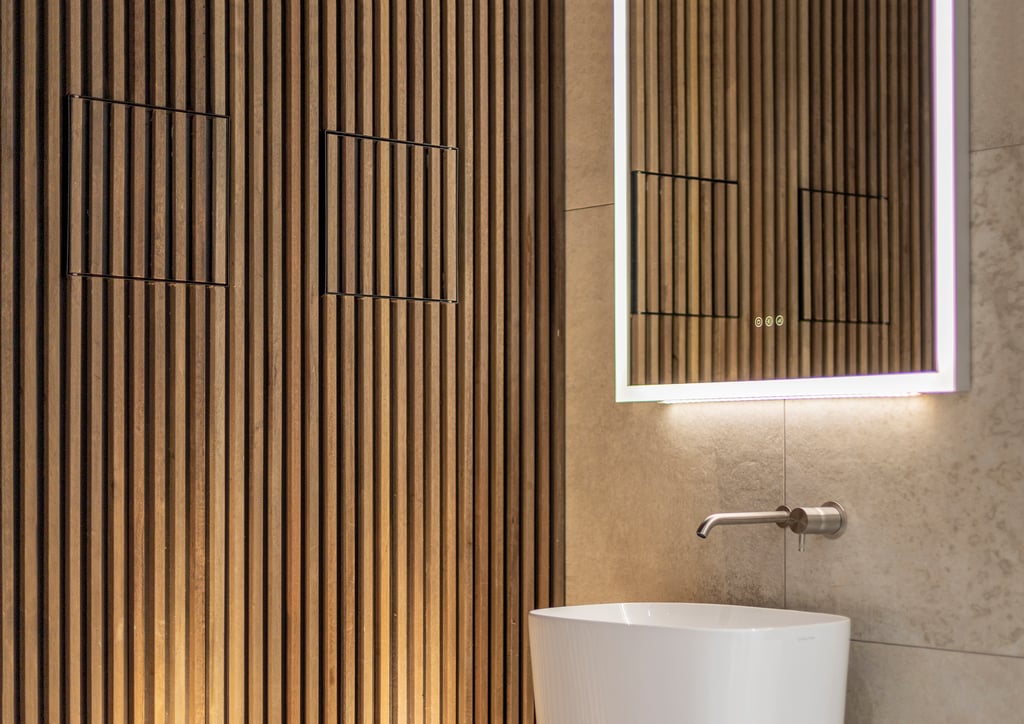 Make bathroom items disappear with the invisible and tileable T-BOX.
Adds a splash of colour in the bathroom
Wall niches come in various colours and finishes for you to choose from, so it is easy to select a design that matches the aesthetic of your home. Be it the elegance of stainless steel, white and crème or the unique modern look of anthracite, including wall niche into the design will give the whole bathroom a new look you can enjoy every time you take a bath or shower.

Adds variety to the myriad of options available
Wall niches are also available in different styles, making it easy to fit this unique upgrade into your existing space. Be it the beauty of a bordered (BOX) niche, the classic style of a borderless (C-BOX) recessed wall niche, or the versatility of a tileable borderless (T-BOX) design.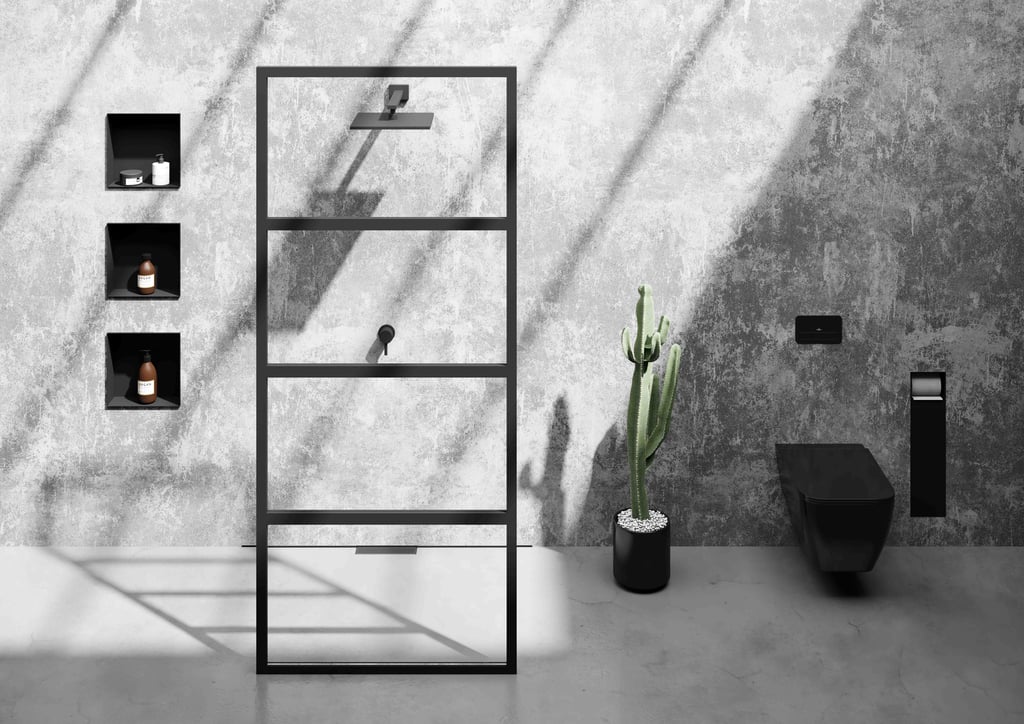 Creating a barrier-free environment using a combination of products from ESS.

A new generation of products keeps pace with advances in architecture and interior design. As part of this trend, ESS offers a variety of products, from shower drains to bathroom accessories. Get yourself some of these easily accessible bathroom products and make your bathroom experience so much better.